13 September 2017
|
Upcoming Celebrities
Shirley Frimpong-Manso Hunts For "Fresh Talents"
Emelia Aryee / Modern Ghana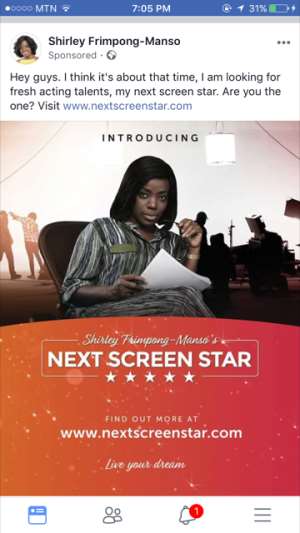 Seasoned movie director, writer and producer, Shirley Frimpong-Manso seems to be enlarging her territories at a fast pace in a male-dominated industry.
The ever confident woman who also doubles as a business woman and entrepreneur, in a Facebook post on Wednesday announced that she was searching for fresh acting talents dubbed: "Next Screen Star".
She wrote: "Hey guys. I think it's about that time. I am looking for fresh acting talents, my next screen star. Are you the one?"
According to information available on its website, 'Next Screen Star' is an acting development program which aims at unearthing the acting potentials in young people and also help them become professional director's actors.
The development programme will be held in three sessions – an acting workshop, a grand audition and a film production – which would ensure that participants are taken through thorough training which would get them well equipped for the movie industry.
In the first session which is the 'acting workshop', participants would be trained and provided with requisite professional guidance aimed at harnessing their individual talents to become experienced screen actors.
This would be followed by the 'grand edition' which would grant the participants the opportunity and platform to demonstrate their skills according to the fresh skills acquired during the workshop.
The next stage would be the 'film production session' in which only selected participants who have proved themselves worthy of inclusion based on their performance would be featured in a film production to be premiered online "for the world to see".
As the saying goes, "There is no free lunch", interested applicants are required to drop some cash.
Follow the link below for payment details and programme dates.
www.nextscreenstar.com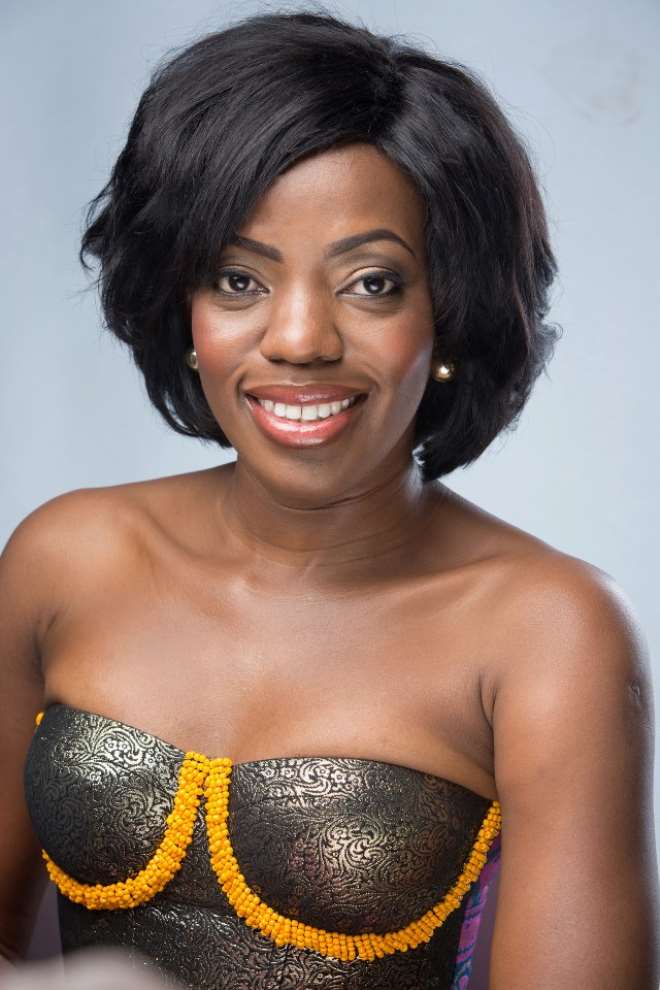 Shirley-frimpong-manso