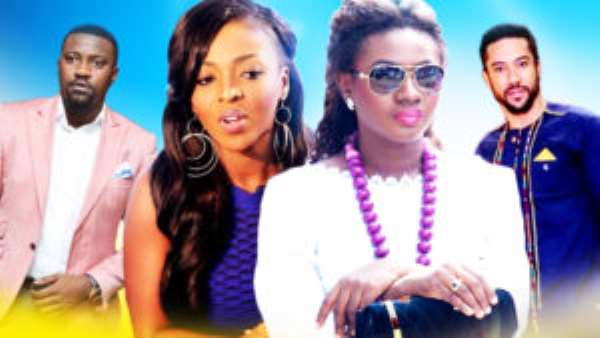 Organizers of the 2017 Oscars, Foreign language edition, Ghana, have bemoaned the rate at which Ghanaian movie producers and directors are submitting their works for this year's competition.
Submission coordinator, foreign Language, Nathalie Anang told Anita Erskine and Giovani on Starr Drive they were expecting a mad rush in the submission but that is not what is happening at the office in Ghana- only one movie has been submitted so far.
"I'm very worried I work at the submission office, I was expecting a mad rush of submission; at least hundred because we had a summit and we had a whole lot of film makers coming through and we took them through the requirements and we even had a post-production person come to explain how if your movie doesn't meet the standard you can get help in order to submit but as it stands now we have just one person who has submitted and it's not the best because if your movie gets selected and wins, you put Ghana out there".
The Oscars also referred to as The Academy Awards is a set of awards for artistic and technical merit in the American film industry given annually by the Academy of Motion Picture Arts and Sciences (AMPAS).
Filmmakers with works that meet the required criteria are encouraged to submit via film freeway(https://filmfreeway.com/festivals/39797) and additionally submit 20 DVD copies to the receiving desk at the National Film and Television Institute (NAFTI) Library between the hours of 9.00am and 2.00pm.
Submitted films will only be considered if they were produced between October 1, 2016 and September 30, 2017 with a seven-day theatrical run in a commercial theatre.
Films only released on DVD, television or Streaming Video on Demand (SVOD) will not be considered.
AMPAS in March this year approved a selection committee for Ghana to submit one film to represent the country at the 90th Oscars.
The committee held its first general meeting last June and elected Professor Linus Abraham, outgoing Rector of NAFTI as chairman.
Source: Starrfmonline.com