12 August 2017
|
Gospel News
New Music [Gospel] Sammy Silver—Revival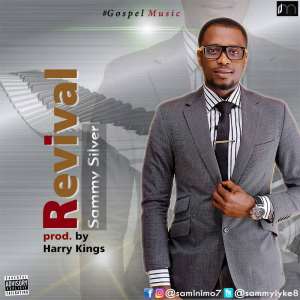 Sammy Silver
Eziefule Ikechukwu Samuel populary known as Sammy Silver, whose place of origin is from Iziala Mbano Local Government of Imo State.
A graduate of the Institute of Management and Technology from the department of Public Administration.
Sammy Silver as populary known is a bundle of talent. A skillful drummer gospel comedian, an m.c and gospel artist.
He has just released a powerful and trending song titled REVIVAL produced by HARRYKINGS.
I can't just get this powerful song out of my mind. It is not enough for you to be told, go and download it and confirm it for yourself, you will understand better why all most glory has to be to God alone one love great people.
Now Available on
MTN Music Plus: http://mpjamz.com/s/ddce24690
iTunes: https://geo.itunes.apple.com/us/album/id1263470417
Spotify: http://open.spotify.com/album/0kh3NHfmmZpjI2P5rPFhVs