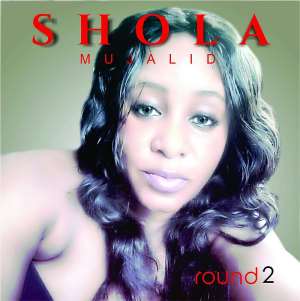 Fast rising Afro Dancehall queen, Shola Mujalid has issued out an open message to female artistes in Ghana, to be on the lookout for her brand, as she makes an entrance into the entertainment industry with her first single.
According to the songstress, her brand is the real definition of what it takes to appeal to both the international and local market with support from her record label, Silver line Records Gh.
"Please tell Efya, Eno, Ebony, MzVee, Sista Derby and SistaAfia to stand well oooo, cos Shola Mujalid is coming with Faya" she cautioned
To keep the long story short, click the link below to find out if truly the broadcaster atRadio Silver in Takoradi is indeed ready to take Ghana music industry by storm with her latestbanger featuring Ato Muller and produced by Muller Beatz, dubbed 'ROUND 2'.
Download and don't forget to share … http://www.citymusicgh.com/2017/08/shola-mujalid-ft-ato-muller-prodby.html?m=1#undefined.xiqq