New Song: Opanka - Wedding Car (Prod. by Ephraim)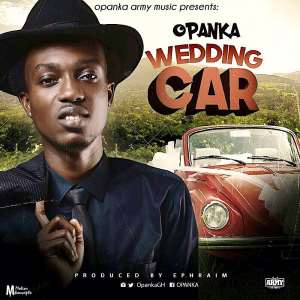 Opanka releases his new love song entitled "Wedding Car", which talks about proposing to a girl and showing her off to the world during the wedding and beyond.
Its a commercial tune which is very danceable and produced by Ephraim Beats.
Soundcloud: https://soundcloud.com/opanka/wedding-car
Audiomack: https://www.audiomack.com/song/opankagh/wedding-car