December 1, 2016
|
Music Review
The PM & MP Introduce Their 'Alomo' Music and Video to The World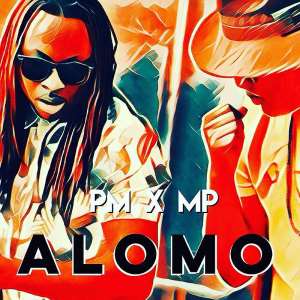 The Gold-Coast Bar and Restaurant in London saw the participations of artistes such as Atumpan, K-Hi, Anda Rida, Nana Poku, MP as well as the man of the moment The PM, in a musical concert on Saturday 26 of November 2016.
The PM of Hammer Last 2 KGPM finds his ultimate groove in the 'Pidgin world of music with their latest studio and video productions. The song is simply dubbed 'Alomo Music'.
Clarke Pentoa, being one of the Masters Of Ceremonies, shines in his eclectic spirit as he moves up and down the stage in his typical craftsmanship on the microphone whereby L. Dubzy keeps up the momentum with the audience at large.
Atumpan was as usual excellent and well composed in his delivery thereby connecting with the revellers who were so in tune with most of his songs. Most especially 'The Thing'.
Anda Rida as a promising music contender did not disappoint either, making sure his music rings a bell that resonates well with his teeming fans.
Up next, was Nana Poku alongside K-Hi, these two had the audience singing, dancing and spinning their heads all in recognition of their musical prowess.
The PM and MP were the main acts of the night, and as it were, crooning their 'Alomo' song to the world was sensationally and exceptionally enjoyed by most of the clubbing fans, given their history, depth and ability within the 'Pidgin' music world.
Interviewing The PM, he said: "There is no swear words in them, so the song can be played anywhere. Alomo is a powerful and wonderful alcoholic drink that empowers a man and even a woman, which is, what empowers the song. It's basically a feel-good song as what a drink does to a human being."
In explaining the writing and production of the song, The PM makes it sound so simple "I went to the studio to try and vibe on a song and as we were having a conversation I could hear K-Hi playing a beat in the background.
"It was a song MP (Money Papers) had in mind and he decided he was going to make a song called ABC- Alomo Based Champaign.
"So, with the three words in my head, when I was listening to the beat, even though we were having the conversation outside the studio, I was creating the chorus in my head. So within twenty minutes, we had created the chorus, the verse and recordings."
And as to what makes a song a hit he explains "I don't transport the music I rather let the music transports us.
"Hopefully by the time they (the Ghana-UK people) come back from their holidays in Ghana after Christmas, it would already be on their playlists thereby making it a hit."
The launch was incredibly exciting and of course remarkable given their collective performances. It was a night which leisure, was a great pleasure to treasure.