Ahoufe Patri Looks Dapper In New Photos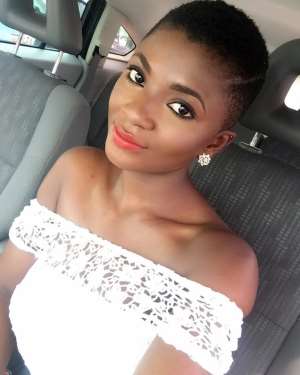 'Cocoa Brown' actress, Patricia Opoku-Agyeman better known as Ahuofe Patri has just shared a photo looking all dapper and simple.
The actress who rose to fame through Kofas Media's short series 'Kalybos' has become a strong brand among female Ghanaian celebrities.
Ahoufe Patri is also well known for her keeping an African hair style which makes her appearance simple and approachable.
The new photo she shared on Instagram has attracted favourable comments intended to boost her career in the showbiz.
Her followers also refer to her as the African Queen, Queen of Sheba, Cocoa Babe and many more.
Now see the photos below

Source: konkonsagh.biz