Kwaw Kese & Mad Fish Beefing Over The Word - "Abodam"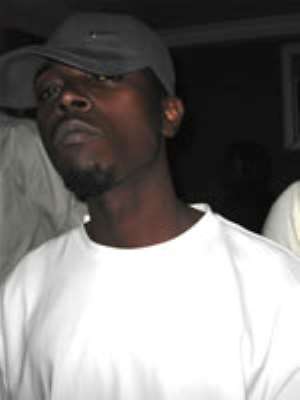 In the western world beefs have generated into violent situations leading to the death of 2 Pac and Biggie, which was believed that their long running music feud killed them.

The recent high profile beef between Kwaw Kese and Mad Fish is becoming alarming. Kwaw Kese claims he owns the word, "Abodam" and in the new album of Mad Fish, he makes pronunciation of the word a lot.

As at now, we don't know who really owns or who has the franchise to the word, "Abodam".

It has been said that if the 2 artistes in question were to be releasing dissing tracks, Kwaw Kese would win the battle and that it was obvious that Mad Fish started the feud as nothing more than a publicity stunt to bolster his unsuccessful reputation with the second album titled "Abodam".
In a video interview Kwaw Kese had with Ghana Music.com, he said, "Mad Fish is an imitator and he even wanted to feature him on his remix song".
Well I thought I was going to hear some crazy and wild lyrics from Kwaw Kese on the remix of Mad Fish's song but it turned out to be the voices of Shy of Nkasei and Samini.
Mad Fish also claims his "Abodam" means something that is nice but Kwaw Kese translation means "mad or crazy" things.
In a phone interview with Kwaw Kese recently, he declined to talk about this issue.
Many fans feel that the supposed feud and particularly the incidents going between the two in the Ghanaian music industry is a publicity stunt designed to boost the sales of the two albums the pair are just about to release.
Mad Fish, new album "Abodam," was released late last year, yet has been criticized for not being able to recapture the level of hype "Wone Me Baby" set.
Kwaw Kese had his is breakthrough with a single titled, "Nonsense" on the Obrafour compilation and will be releasing a second album which sounds just like "Na Yatal".
Some artistes that are thought to be beefing are:
- Batman & Screwface
- Tinny & Buk Bak
- Kwaw Kese & Kontihene