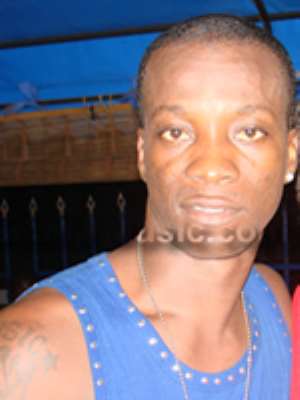 K. K. Fosu one of the acclaimed hiplife / Hilife gems in the country has added another milestone to his numerous achievements.

After a successful launching of his '6 Oclock' album a couple of months ago, KK Fosu is now touring Europe as well promoting his album and advocating against domestic violence.

A source close to KK Fosu hinted to Weekly Fylla that should the local domestic violence be passed the singer would support it whole heartedly. Speaking to KK before his departure he disclosed that '6 O'clock promises to blow the minds of his fans and music lovers in the country.

"I took my time in coming out with this album and I can promise you its one of my best recordings I have ever done. This album talks about anything you can think of because I expressed so many in this album. I expressed myself every well, I talked about love an even out-dooring a baby. Together with my boys we will set a pace for others to follow".
Some of the hit tracks on the album which he is promoting and has been accepted by the Ghanain Community in the various European communities he has performed in are ; '6 O'clock', 'Mmre Pa', 'Obaa Pa', 'Sapor Maa' among others.
As part of his promotional activities KK will also launch his new clothing line, named D Style and he is scheduled to make appearances at several public events as well as shoot his music videos before he comes back into the country to start his local promotions.
Source: Weekly Fylla