Atinka FM's Roman Father Hot Over Divorce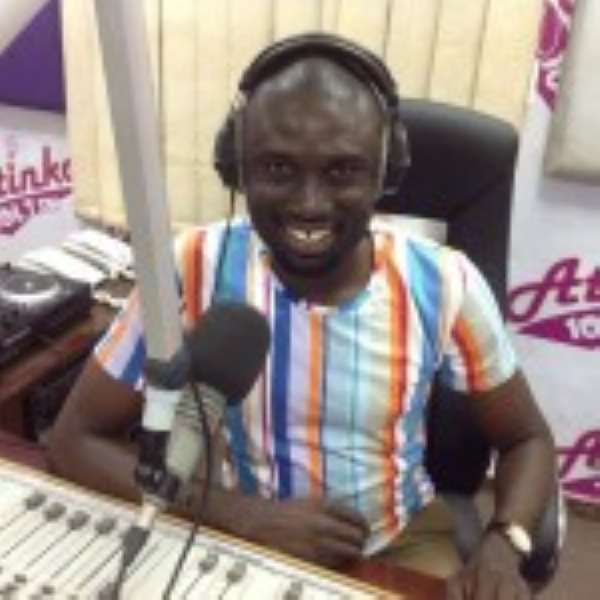 Reports reaching BEATWAVES indicate that the mid-morning show host of Atinka FM, Philip Appiah, known on radio as Roman Father, has been divorced by his wife, Franklina Appiah, following alleged series of misunderstanding between the couple.
Roman Father was said to have married his wife four years ago after five years of dating.
The two are expected to remain as close friends after their divorce.
The couple's union, BEATWAVES gathered, officially ended on Thursday, March 10, 2016, when Franklina sent his uncle and sister with a bottle of Schnapps to Atinka FM to officially inform the husband of her divorce.
The radio presenter, who appeared disturbed, acknowledged that divorce was unbiblical, but said he had no option since his wife was insisting on it.
.
Roman Father in an interview with BEATWAVES explained that he was not shocked when his wife's relatives came to his office to officially inform him about her decision to divorce him, adding, "I am fine with her decision, she can go."
He added, "I am happy that my wife has decided to quit the marriage. I have no problem with her. I wish her all the best in her future marriage."
When he was asked to explain what led to the break-up, Roman Father was quick to say, "When I was getting married to my wife, I did not seek the permission or consent of the public so I wonder why I need to explain anything about my marriage to the public."
He described his wife's behaviour as "unbearable", saying that was the main cause of their divorce.
By George Clifford Owusu