Sonnie Badu receives national honour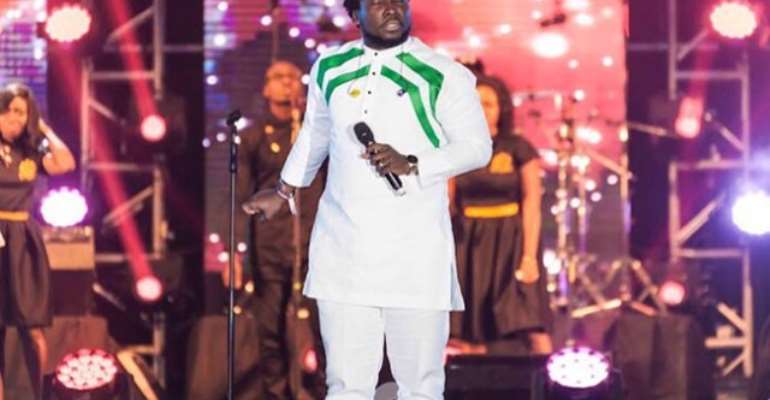 International gospel act, Minister Sonnie Badu was on Monday honoured with a peace award by Stability Foundation International, a non-governmental organisation.
The Awards, which was held in partnership with the National Peace Council, was aimed at educating the youth and populace in the value of peaceful co-existence, mindfulness, love and good leadership.
It is also aimed at investing in projects that focus more on developing and re-engaging the youth in non-violent ventures that make them equal to the task of participating in all processes of change and peace building.
Organisers of the awards said Minister Sonnie Badu was nominated for the National Peace Awards due to his immense contribution towards peace building process in Ghana through his prayerful consolation programmes over the years.
"You are also a role model to the many who do not know you and therefore worthy of this award," organisers added.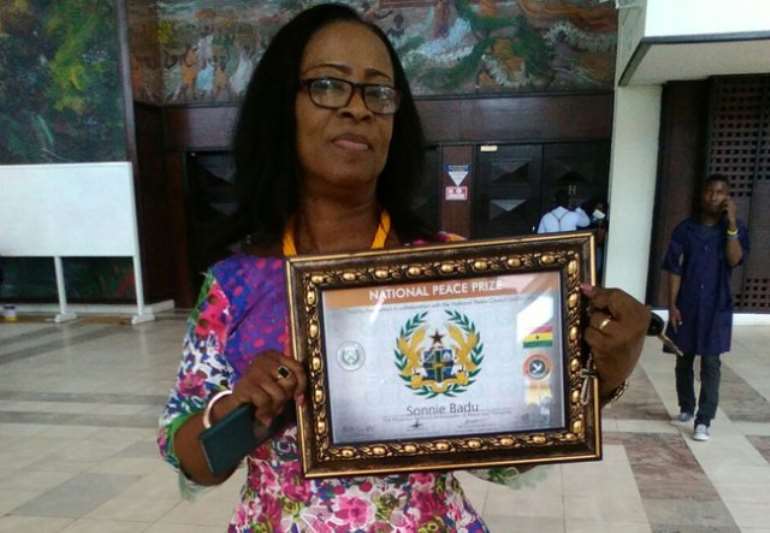 The honorary award was received by Minister Sonnie Badu's mother, Mrs. Julia Agyemang. She thanked the organizers for the award and the recognition given to her son. She expressed her son's apology for not being present at the awards.
In an interview with Minister Sonnie Badu from his UK base, he noted that "I am truly humbled by this great honour and promise to continue to work hard in order to make Ghana and Africa proud."
Minister Sonnie Badu also dedicated the award to his parents and the whole of Ghana.
The Ghana for Peace Education Election 2016 inaugural ceremony and National Awards was under the life patroonship of Nene Akuaku III, Ada Mantse, the President of the Greater Accra Regional house of Chief, The Executive council, Board of Directors and the Executive committee e of Stability Foundation International.
In a related development, Sonnie Badu's latest single, 'Imani', has made Apple's A List African Music list. Out of 25 songs on the list, 'Imani' made number 8 on the list and it is the only gospel song on the list.