Nsiah Asante Writes: Abraham Atta's Relocation, Reasons Why Leila Should Shut Up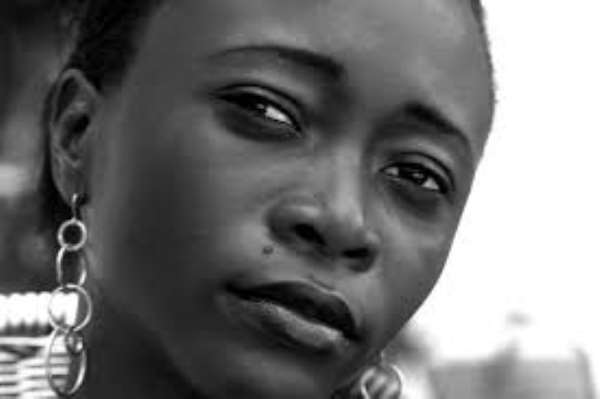 Leila Djansi
Have we not had enough from Leila already? The movie industry has plunged into complete ridicule and we are currently at the mercy of Kumawood for an entertaining movie now.
When was the last time any Ghanaian movie got REAL attention and recognition even in Ghana? Leila, our stars were plying the Nigerians to make a living. Now, I really don't want to start with what has become of their career- THE INDUSTRY IS DEAD, at best, It is in a deep coma.
This is what LEILA said about relocating the Dansoman boy.
I am so happy for Abraham Attah. I am also sad for him at the same time. Because, unfortunately, unless Cary and co make that smart decision to relocate Abraham Attah to the US, his career cannot be sustained in Ghana. It's Monday y'all. Award season is OVER. DONE. Roles for him are few and far between in Hollywood if he is not visible. It's hard for child stars.
Of course, given the Hollywood exposure, he would definitely do better there but as a citizen of Ghana, it is a rresponsibility to help uphold the name of Ghana the best way you can. Leaving would be a selfish act; one that would leave our industry here (dead) forever. And these are the reasons why I think it was a reckless advice to the young chap
Industry In Ghana Is Hurting
The Ghanaian industry, if existing, is hurting and clearly calling for attention and help. With our 'only' shot at recovery leaving, assuming he takes Leila's advice, we are going to sink even deeper. Such talents and recognitions are needed to help build the industry from the roots and structure things well for us. Wouldn't it be nice for the child star to stay in Ghana, feature more in our local movies and project the name of the amazing talents we have here? Everyone on the continent of Africa would be pushing to see him, by affiliation, they'd recognise the others as well. He leaves today, the next moment, international media is gonna refer to him as Hollywood star Abraham Atta.... What does the Ghanaian movie industry earn from that selfish act?
Economical Benefits Are Immeasurable
Staying means standard is gonna go up for our actors and movie makers. You won't insult someone by picking them off the streets and giving them 100cedi for a month's show. Cast and everyone around his movies are gonna be paid well. Need I tell you, Leila, how significant this is gonna be on our economy.
Inspiration And Opportunities For Ghanaians
Stonebwoy and Sarkodie still inspire me, Nsiah Asante, more than Rocky Dawuni does, you know why, Leila, They Stayed! I know I can be in Ghana and still make it. Who do you inspire, Leila?
You Left, Are You At The Oscars?
Like you said, Leila, you want to get there someday. Abraham stayed here and he is already at the Oscars. I, in no way, think you are not a great director/producer, you are one of the best Ghanaians out there but don't you think your star would have been brighter in Ghana?
I left the technicalities associated with movie production out because of course, you have an upper hand when it comes to these things than I do. What i did, was to approach the issue from a patriotic Ghanaian's point of view. A patriotic one who believes that we can collectively make it in Ghana and for Ghana.
NsromaMedia.Com