Nearly 2, 000 Apply To Live Inside A Car
.....As YFM, E.TV, Happy FM Novelty Show Gathers Momentum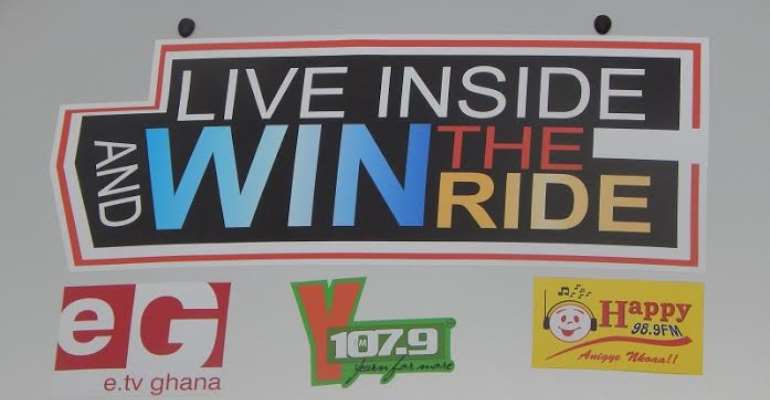 Barely a month after Global Media Alliance Broadcasting Company (GMABC), operators of YFM, Happy FM and e.TV Ghana launched Ghana's first "Live in a Ride to Win it" promo, nearly 2,000 people have signed up for an opportunity to be one of the 5 people to live in the Renault Logan saloon car with a chance to win it.
Head of Brands and Corporate Communications at GMABC, Kwame Gyan, who disclosed this also indicated that the nearly 2,000 people has a sex split of 94% male and only 6% females.
"We know Ghana has seen a number of reality shows and brands driven promotions but this one has never been seen here before and it does not surprise us that there is such an overwhelming interest in it", Kwame Gyan said. Nominations are opened till the end of February after which auditions will kick in to whittle down the number to five.
The 'LIVE INSIDE AND WIN THE RIDE' is a reality show that combines the mechanics of 'Survivor' and 'Big Brother' reality shows built into one amazing reality campaign. It entails five strangers who will stay in a Renault Logan saloon car for as long as it takes.
Any participant can choose to leave the car at any time but the last remaining participant who will endure the pain, discomfort and all the challenges associated with staying in the car wins the car.
Global Media Alliance Broadcasting Company (GMABC), will next month announce other details of the reality show.