Breaking: Ofie Kodjoe To Launch New Album "ESSENCE" - 31st Dec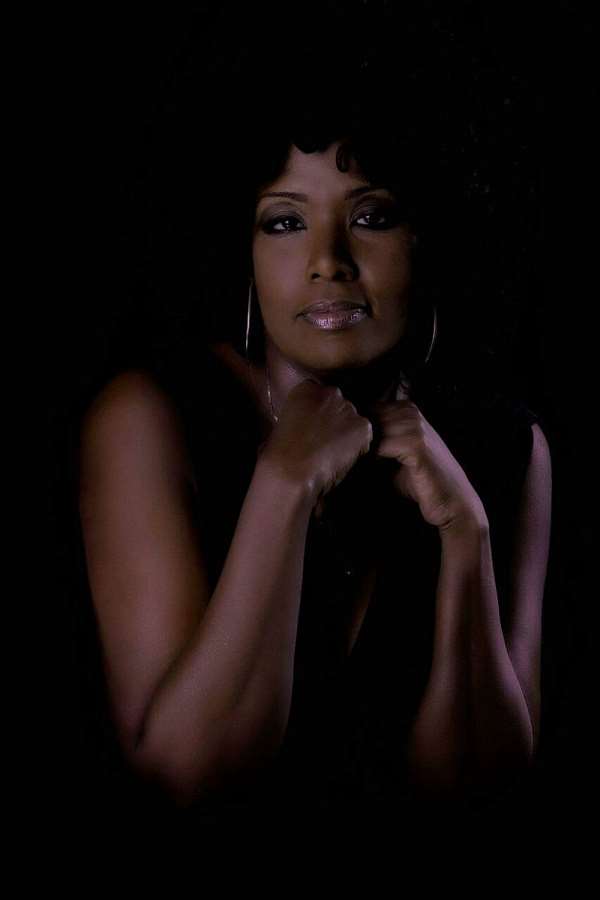 Singer and veteran Ofie Kodjoe is set to launch her newest album titled: 'Essence' at the +233 Jazz & Grill Bar on the 31st of December.
"The Essence" was produced by, world-renowned keyboard wizard Kwame Yeboah, who is a multi-talented instrumentalist, producer. The Ghanaian born and UK based programmer also co-wrote most of the songs.
Kwame said: "I knew I had to get her on my team...She's a breath of fresh air...so much vocal power in her pipes. We've managed to bring it out and now it's ready for the world.
"I hope and pray that each and everyone understands that this was done in the motherland......Don't get it confused.......Made in Ghana. Ofie Kodjoe is here to stay.....This is only the beginning!!"
~ Kwame Yeboah, CEO Mixstation Studios mentioned.
"Music offers new experiences for me to explore daily, and gives me opportunities
to interact with some incredible people. I am so blessed to be able to work with such a great producer on this project, Kwame Yeboah, who led a team of some of the best musicians on the planet, in putting this album together. It has allowed me to share the gift and I am so grateful and humbled."
~ Ofie Kodjoe
Those opportunities will continue to grow as Ofie introduces her long awaited CD, "The Essence," a diverse blend of life-inspired songs that speak of living and loving life, the relationships we have with family, mankind and God. It speaks of love, gratitude and faith and to the importance of each. The album appeals to people of all ages and all walks of life.
Ofie has shared the stage with some of Ghana's greats including Gyedu Blay Ambolley, George Darko, Pat Thomas, and Kojo Antwi and has worked with some of the greatest producers and musicians in the Ghana Music Industry including as mentioned above Kwame Yeboah, Victor Dey Jr and Alfed "Bibi" Duwona Hammond. This is what they say about her .
"For me Ofie Kodjoe is not only a Charismatic, Kind and warm hearted person, She is one of the most exciting Female singers on the Ghanaian music scene at the moment. Her vocal range and dynamism is surely in a class of her own in Ghana, and I recommend this CD to anyone who is looking for an exciting new blend of Jazz, Soul and Afrocentric music.
~Alfred "Bibi" Jonas Duwona Hammond Jr. CEO, Zaria Music Production, Berlin, Germany
"What do I think about Ofie Kodjoe?.....In the moment, she lives and breathes the music, and that's more than enough for me!"
~ Victor Dey Jr. Keyboardist, The Victor Dey Quartet
"Ofie Kodjoe....The ONLY female voice in Ghana that easily connects with the old, the young and gives them a middle ground....."
~ Omonblanks Okhiogbe Founder & Creative Director, Blank Creations
Biography Of Ofie Kodjoe
Ms. Kodjoe has been performing around the world for the past thirty years and has performed on such shows as BET's "Walk of Fame" and "Celebration of Gospel". She has been living her passion as a performing artist in Accra for the past six years and has made quite an impact on the Ghanaian music scene for the past three years and has performed all over Ghana and West Africa. Ofie has had the honour of performing for Otumfuo Osei Tutu II, the Asantehene; for President Sirleaf-Johnson of Liberia and Parliamentary audiences in both Ghana and Nigeria.
Ms. Kodjoe has hosted her own music magazine show, "Jammin'@Tropicana", which aired on eTV in 2011 and again in 2015. The show featured prominent musical guests on the Ghanaian music scene, but also offered a platform young and enthusiastic talent the opportunity to showcase their musical skills.
She also served as judge on the infamous music reality show MTN HitMaker for the first three seasons. While there she took the opportunity to coach and mentor young artistes on their careers as performing artistes and more.
Ms. Ofie or "Aunty Ofie", as she is referred to by her younger associates has always been an advocate for youth development, and has over 25 years of training and development under her belt. So it is not a surprise that she has started using these skills to mentor young artistes and other young business visionaries. This past year, Ofie began delivering seminars and workshops that focus on branding, developing one's talent and pursuing one's passion.
Ms. O, as she is known in radio circles, has served as a panelist on various radio shows on XYZ 93.1 FM; as Co-host on the Live Breakfast Club and host of The Upside and The Nightcap on Live 91.9 FM; and The Upside, midday show on 87.9 FM, Atlantis Radio.
"Ofie is a passionate and sophisticated singer with a beautiful soulful voice. An electrifying performer, she draws her audiences in with her warm endearing smile and incredibly large heart which reflects in her music."
~Edith Uyovbukehri, Co-Founder
Little Big Souls International Charitable Foundation
Ofie is also an advocate on behalf of a number of social causes, namely:
The Sophie's Voice Foundation (SVF), a charitable organization established in 2008 to assist families of children struggling with spina bifida and other neural tube defects; 

Basics International, an organization based in Chorkor, Accra, that is committed to eradicating child slavery and promoting literacy and education among the under-privileged youth in this low-income area of Accra; Little Big Souls, Africa, an international charitable organization committed to advancing the care, welfare and survival of pre-term babies born on the African continent. 

Strands of Pearls International, a woman's advocacy group that offers assistance to women in business and personal development. 
Onyx Management Group (OMG) is a privately-held company based in Accra, Ghana. We are a multimedia company specializing in artiste management, production/event management and media & public relations.