It's an insult for embassies to deny entertainers visas - Amandzeba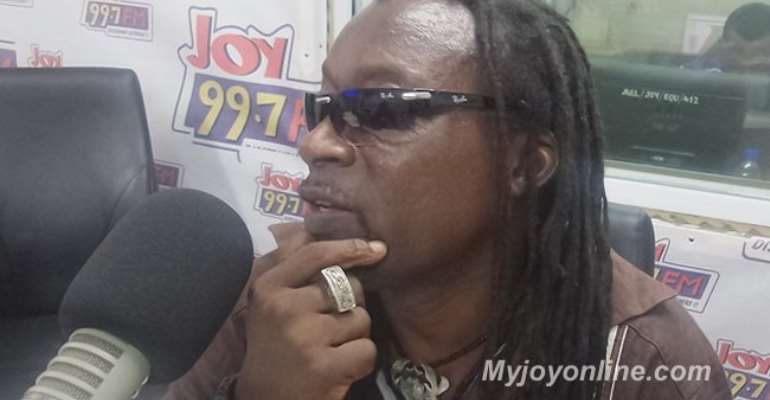 Veteran musician Amandzeba Nat Brew has bemoaned the increasing rate at which Ghanaian entertainers have been denied visas to travel outside the country to perform.
He noted that the development is a huge insult to the Ghanaian entertainment industry and the entertainment personalities especially, and has therefore called on the government to intervene.
Recently, Black Rasta's Herbalist band, could not travel to Italy with him to perform at the FIN Festival because they were denied visas.
Veteran actor David Dontoh was last year denied a visa by the Netherlands Embassy because they could not guarantee that he will return to Ghana.
Amandzeba, who was also denied a visa to the United States of America, has made an appeal to government to help curb the unfortunate development.
"The minute I roll up my sleeves and then pick up my bag to go outside it means I'm going to perform at a function and return to my country…"
"So it's a huge insult when embassy officials will look at your passport irrespective of the frequency at which you travel outside and say 'I don't think when you go, you are coming back to your country. it's a huge insult," he said on Entertainment This Week on Hitz FM.
He called on the government to urgently look at the situation because the entertainment personalities are cultural ambassadors of Ghana whenever they travel.
"I want to sound this clarion call for government to wake up because our practise represents a huge chunk of the informal sector where the appropriate authorities like the Ministry of Foreign Affairs and Regional Integration must intercede because we are cultural ambassadors," Amandzeba appealed.
Follow me on Twitter: @delaXdela and Instagram: citizendela
Story by Ghana | Myjoyonline.com | Ernest Dela Aglanu (Twitter: @delaXdela / Instagram: citizendela)