I Have No Problem With Cwesi Oteng - Minister Igwe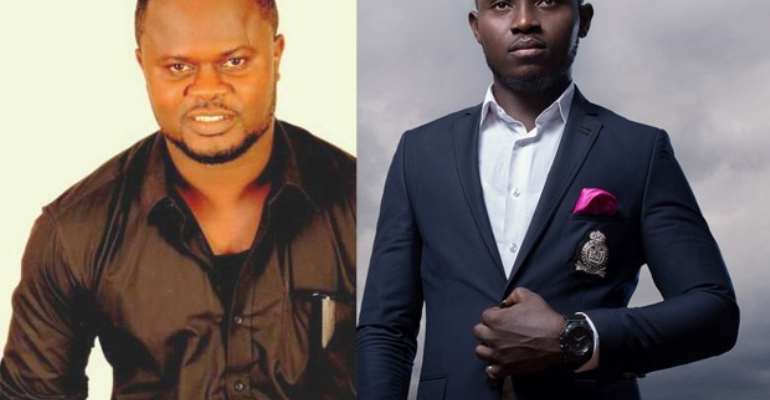 Cwesi Oteng and Minister Igwe
Minister Igwe has asked Ghanaians not to think that he has a problem with fellow gospel musician Cwesi Oteng because of his rendition of the hit song 'God Dey Bless'.
The Nigerian-born Ghanaian-based gospel musician said that they are very good friends and that he sought permission from Cwesi Oteng before using the song on his album.
Minister Igwe said he was pleased when Cwesi Oteng accepted his plea to do his rendition of 'God Dey Bless' and also help him sing it.
'This time around, we did it in Nigeria. We even performed it together at Ohemaa Mercy's Tehilah Experience. He doesn't have any problem with it because he gave me the right to record it and the happy thing is, we did it together,' he told Zionfelix.com in an interview.
On how Ghanaian gospel musicians relate to him, Minister Igwe said, 'I'm surprised at how they are relating to me. Virtually all of them are my friends. Somebody like Sonnie Badu and Cwesi Oteng are my fathers, Ohemaa Mercy is also my mother. All of them have accepted me and we live like family.'
Minister Igwe continued that his management team was working tirelessly to spread the message God has given him to give to the world.
He pleaded with Ghanaians not to worry gospel musicians who feature secular artistes because 'everyone and his understanding. The way someone will preach John 3:16 will be different from how another will preach with same quotation so that means the way we are reason is different.'
Minister Igwe's album, 'This Is Not English' which will be out in September, has nine songs.