TV3 Launches Another Search For Ghana's Most Beautiful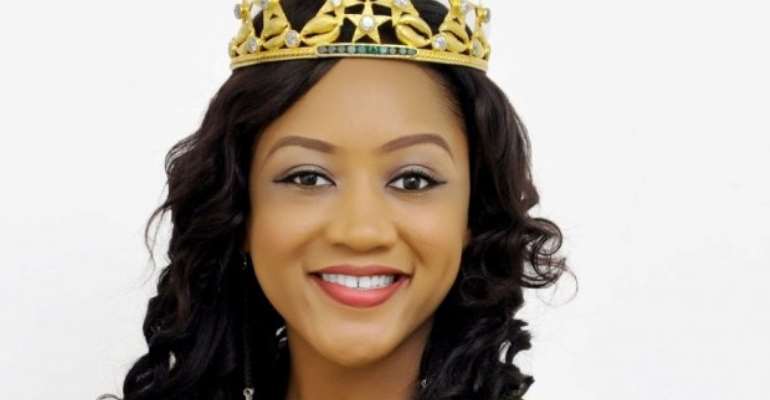 This year's Ghana's Most Beautiful beauty pageant has been launched at a glamorous ceremony held in the Volta Region.
The event, held at the Jubilee Park in the regional capital of Ho which attracted thousands of people from various walks of life, was held under the auspices of the Agbogbomefia of the Asogli State, Togbe Afede XIV.
Togbe Afede XIV, who also heads the Volta Region House of Chiefs, was full of praise for TV3 for bringing the programme to the region, especially at a time the Asogli State is preparing to celebrate its major festival.
He said programmes aimed at promoting the culture of Ghana are vital in the tourism potentials of the country.
'I want to urge the support of government for programmes like this and especially for festivals in Ghana,' he told the audience which included past winners and contestants of the reality show.
He said the Asogli State will adopt this year's Ghana's Most Beautiful as part of the Yam festival, which is scheduled to be climaxed with a durbar on Saturday, September 19.
Volta Region Minister Helen Adjoa Ntoso underscored the unity that TV3's flagship reality show accords various households.
She urged the organisers to take the 10 finalists round the region to tour some of its interesting sites.
Ms Ntoso, who is also a Member of Parliament (MP) for Krachi West Constituency, was happy the ninth edition of the show is being hosted in the region, which is also known as Number 9.
She explained that the name was given to the rtegion after Ghana's first beauty pageant in 1957.
The Volta Region contestant, Monica Amekoafia, who was contestant Number 9, won the pageant and the people of the region were thence called Number 9.
The 10 finalists were outdoored amidst cheers from the crowd with the Volta Region representative, Melody Fafa Bossman, getting the loudest cheers.