Makosa Roots For Traditional Music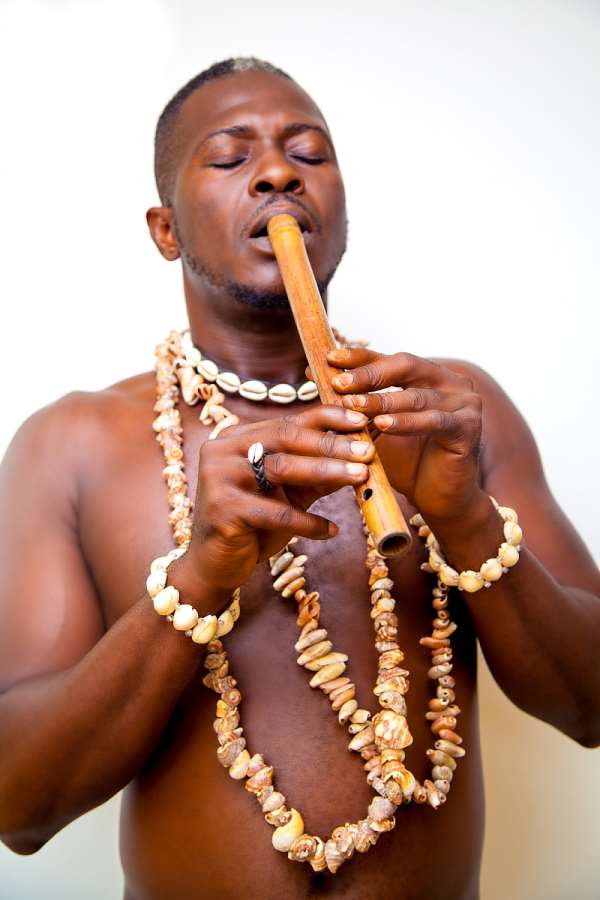 IT is not very common to find young artistes doing traditional music but new entrant, Eric Mensah aka Makosa is following the trail of artistes such as Atongo and King Ayisoba with his maiden album, My Woman.
The six-track album, recorded by Kaywa and scheduled for release next month have songs such as Fine Fine Woman, Araba Asaba, Ankwanoma and Ready.
On Fine Fine Woman which Makosa says is his favourite on the album talks, he sings about a promiscious young beautiful lady who gets pregnant without knowing who the father is.
Makosa explains the young woman finds herself in that situation because she never takes advice from the elderly.
He therefore advises young ladies to be submissive to their elders and also make good choices when they are ready to settle down.
He takes his time to express his profound feelings for the woman of his life on My Woman which is also the title of the album. He sings about how his woman is the best thing that ever happened to him.
The song which is a duet features a woman who sings the praises of Makosa and pledges her unflinching love and support.
The album which may not appeal much to the youth because of its genre is a good attempt from a new artiste.
In an interview with Showbiz, Makosa who released a seven track album, Tears of Africa, in 2005 but didn't make any impact because of financial constraints said he chose the traditional style of music because that is what represents the culture of the country.
As an emerging artiste, Makosa which means 'mistake' in Swahili says he takes his music inspiration from Nigerian instrumentalist and musician, Fela Anikulapo Kuti
"I chose Makosa because I think Ghanaians/Africans have made a huge mistake by embracing the white man's culture at the expense of our own", he said.