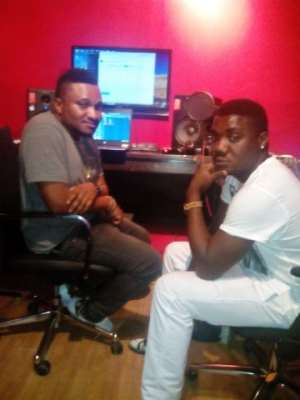 Its seems 2015 is going to be a good year for Masterkraft and Cdq. Early This year, Cdq acquired two cars after his awesome performance at the Lagos countdown 2014.
Now Cdq and Masterkraft got a new recording deal with a top political party in Lagos to record and produce a theme song ahead of the Feb 14 2015 Election.
It was rumored that the party was responsible for the two cars acquired by Cdq. Cdq and Masterkraft have been working hard in the studio.
Recently, the full version of Indomie Remix featuring Cdq, Davido, Olamide was released.
Well, Goodluck To them.