(PHOTOS) Did Yvonne Nelson Set KKD Up?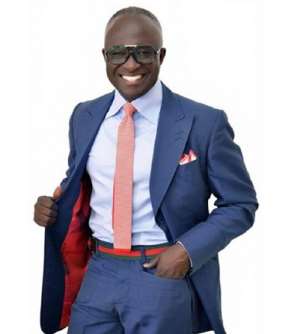 A lot have been said after renowned broadcaster, Kwesi Kyei Darko (KKD) was arrested at the African Regent Hotel for allegedly sexually assaulting a 19-year-old Ewuraffe Orleans Thompson.
Just three hours ago,we at Qillaghana.blogspot.com got a screen captured image from an unknown number which talks more about the KKD Saga.
In this photo ,is Ghanaian famous Actor,John Dumelo and a woman by name Serwaa having a chat on Whats App about KKD saga..from the look of their chat,it seems Ghanaian Female Actress,Yvonne Nelson is the main pillar behind KKD's Rape Saga.
Now,we at Qillaghana.blogspot.com are not sure how true this issue is. Could it be that, KKD's rape saga is a set up by Yvonne Nelson to avenge against KKD for talking about her bleaching Saga? We've tried calling both Yvonne Nelson
and John Dumelo to hear their sides of this issue but none of them is picking up our calls. Stay glued, We will let you guys know the entire Truth behind this issue..
See images bellow and read for yourself ..