20 October 2013
|
Opinion/Feature
George Spratz 'Palajasco Music', Music that changed my night, my wedding Guest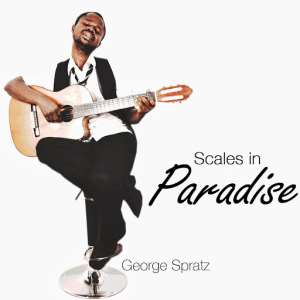 Am a fan of good music and my kind of songs, are not the modern hip life or the hip pop. My much loved music is Krokrome from Amakye Dede. Many observers will be in awe, a young man of my age will seek solace in music that is perceived to be for the aged. One line in the music that struck me is "Asu kitoa woyeri p3br3" which can be translated in English as "A small river that floods its bank in the dry season"
I have extensively wish to see young men of today go into such music but I only hear foul-tasting music say aloud on our televisions and radio stations anytime I tune in to one of the two. I nearly gave up till yesterday 18/10/2013 after 6pm news I heard a voice on Ultimate Radio 106.9 where I work. I first thought it was Agya Koo Nimo till my curiosity led me into the studio to steal a look at the face behind that voice. To my utmost bewilderment, I saw a young man of my age with a young lady of about 17 years old doing what in my view is for the aged as flooded in the misconception of the public.
The young man who surprised me was George Spratz.
One thing that changed my evening was the advice in the song, his songs talks about life and its intricacies which is very unusual of music composed by youngsters of my Uncle John Mahama's modern Ghana. That song changed my night after I was left alone in the news room with many calls placed to my Fiancé devoid of an answer. I was to go home as a poignant and lonesome man till George changed my evening with his good music. I eventually got myself busy by producing the show that night. I received all the in calls and transferred them to the studio for the presenter, Kojo Akoto to speak to them. The praises showered on George by the callers, although not to me made me feel important too. You can imagine how my night would have been without George intrusion.
I was told some months ago he was in the studios of Ultimate Radio with the Ultimate drive time host, Kojo Akoto Boateng, (the wonder boy). I call him the wonder boy because he is exceptional good at his show and he writes well too.
I learnt that interview was about his fourth with the talented musician but it was quite special because our partners at the BBC were waiting patiently to share his exceptional talent with the world.
They had 45 musical minutes on live radio and later had 14 precious minutes on the BBC World Service to make a powerful statement to the world that Ghana still abounds in exceptional talent.
The story of George Spratz wasn't fully told on those two occasions. For lovers of true unadulterated music inspired by life and fueled by passion, a listen to Spratz's music will leave an indelible mark on you and enhance your mood.
Who is George Spratz?
Ankoma Mensah George is one of the finest palm-wine guitarists who has also successfully crossed over into other genres of music such as Classical, Country, Latin, Flamenco, Soukus, Highlife and Jazz. Born on April 2 1980, he adopted the stage name George Spratz after he refined his talent and joined Agya Koo Nimo's team.
Spratz is an acronym formed from the words seriousness, practicing, and appreciation, transcending and zealous. He is the orchestrator of the new palm-wine style called PALAJASCO.
Spratz has been described by the legendary Agya Koo Nimo, one of the leading names in palm wine music as "a phenomenal figure in the world of guitar improvisation''.
George has a master's degree in Horticulture from KNUST. During his stay on campus, he entertained the university community with his friends at the Jazz Centre of the University every Friday.
He soon became the toast of music producers who would contract him to produce guitar samples for their projects.
His first major release, Stay Away, was the toast of many. He recorded and performed that song with the Cadence. George Spratz's influence in authentic plam-wine music began to grow from Stay Away.
George Spratz's musical journey
George Spratz is currently working to release three gospel albums. He has partnered the likes of Affreh Junior and Morris D'Voice on his upcoming project.
While at it, he also dedicates a lot of his time to groom other aspiring musicians. He's taught many students at the KNUST and is now grooming the likes of Frederica (formerly of Stars of the Future), Abena (a teenage girl who will sweep you off your feet with her voice), Sammy (a 7 year old boy) and Marfoa (a 4 year old girl whose voice is set to stir your emotions).
He is currently the most viewed Ghanaian artist on Reverbnation.com and has written a book, Life Impact.
There is one thing I will not reveal in this write up, find it in the heading!
The writer is an investigative Journalist
Ultimate Radio, Kumasi.
www.oseiview.blogspot.com [email protected]