Joyful Way Incorporated celebrate 40th anniversary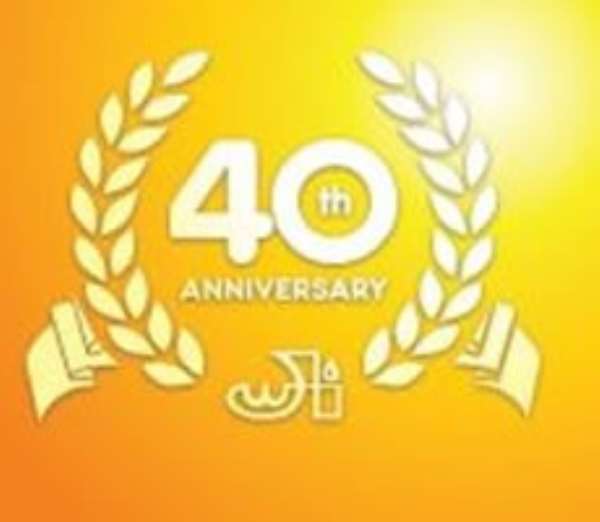 Joyful Way Incorporated; pioneers of contemporary gospel music has celebrated its 40th anniversary with a pledge to save lost souls in this generation.
The yearlong anniversary which is on the theme Jesus saith unto him, I am the way, the truth and the life:no man cometh unto the Father, but by me-John 14:6 is to reiterate the group's commitment to winning more souls for Christ.
For the past 40 years, many have had their lives transformed through their songs ministration with many Christian groups and churches being revived during its outreach and evangelism programmes.
Ghana's legendary gospel music group has ministered to many audiences all over Ghana and abroad, pioneering good and quality gospel music.
Currently Joyful Way Incorporated has thirteen (13) albums to its credit including hit songs like Osabarima, Jesus Thank you, Osee Yei, Begye W'ayeyi, Ose Soronko, Guanhwefo, Barima Yesu, Higher Praise, Nyame Ye Ohen, Dromo, Wonji Oyi and the award winning Ejaake Ehi.
In an interview with Myjoyonline.com,at the groups fundraising dinner dubbed : The Family Gathering,President of the group, Micheal Charway said Joyful Way continued to remain relevant to its generation by being contemporary to correct the erroneous impression that the group has phased out.
According to him, the main focus of the group is to established the group's cells on tertiary and high school campuses to spread the word of God.
The President also indicated that Joyful Way is associated with its commitment to spreading the Word of God in the villages, in towns, in the schools, churches, among others.
Micheal Charway urged gospel musician in the country to be focused on the gospel rather than seeking financial gains to enrich themselves.