[New Music] - Ian Jazzi, Kwaku T, Gully Princess, Sammy Holmes - W.T.O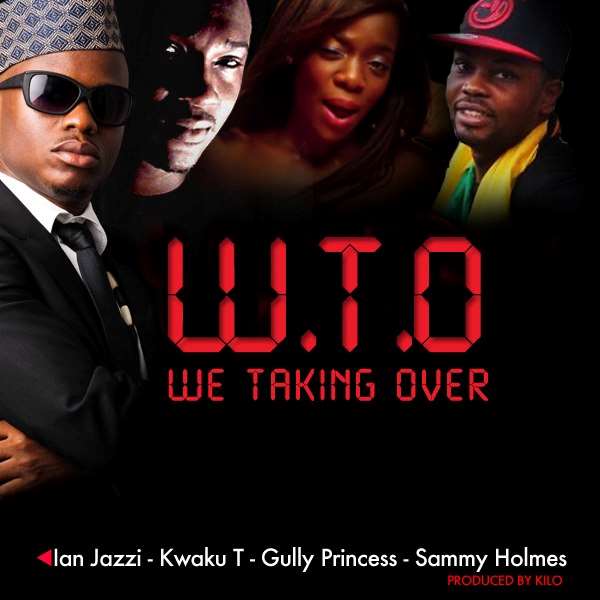 Ian Jazzi after successfully releasing "The Big Six" about a month has yet another banger lined up. We haven't heard the song yet but the seemingly provocative title definitely is self-explanatory – "We Taking Over". Ian Jazzi is not a newbie in the game but he's been lurking in the "dark" and he's probably sending out "a word" to those acts running the game at the top. The song comes out September 11, 2012 – 9/11 for short – and it features none other than Kwaku T, Sammy Holmes and Gully Princess.
Looks like these acts are out to stake their claim for this industry's throne. Is it merely a song or it packs a heavy wind of coup d'etat behind it? Does Jazzi have what it takes to take over? Must Sarkodie and co be perturbed? Time will tell.Anyway, Jazzi took to social media forums yesterday to unveil the official cover art for the upcoming record.
Source: http://omgghana.com