I'M IN LOVE WITH BOMAYE: A-Plus brings a humorous plus to the house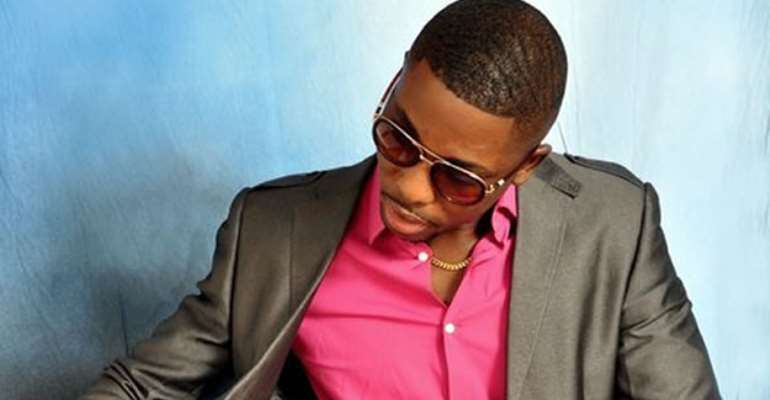 Famous and controversial hip-life artiste A Plus was in the 'Bomaye' house to have a conversation with the King and it turned out to be an insightful conversation dotted with spots of humor. The conversation touched on almost every aspect of the show and the personal life of the King. But the really interesting bits were on the King's confessions on experience in the house and his conclusions on the final four maidens in the house.
He had two categories of his own, the one who deserves to win and the one who he wants to win. He did by that comment admit that he was in a state of confusion at this point on who he should choose as he can only choose one. He admitted that he feels a strong attraction towards Promzy and the chemistry is great. In his hearts obviously he would like to end up with Promzy as wife. He however did not feel that Promzy deserved to win as she lacked the qualities of a good wife.
So what are the flaws that he believes Promzy has? According to the King, she is a terrible cook and does not take initiatives unless told to. In short, she is not as hard working as the likes of Princy who he referred to as the model wife for every man. He did also however point out Princy's flaws. He thinks her aggression will not allow him to dominate her the way he would like to. But many would agree that there is more to Princy's flaws than that and the two are not a perfect match in terms of finesse.
If "man cannot live by bread alone" is anything to go by; to want to marry a woman because she can cook may not be a good idea. After all, it is love and chemistry that keeps a couple together, not food.
On Chichi he said she was quite an all rounder with extras. However he feels she withholds information from him, something A Plus agrees makes a woman very dangerous to keep as a wife.
Favour is also an all rounder as well according to him. He concluded that he will be quite happy with any of them if the voting public disagrees with his choice. Whiles it is clear that he's attracted to Promzy, he still has not made a choice yet and as such is not sure whether to go hard working or natural chemistry. This confusion driven suspense is what is dragging many from all walks of life to the Mensvic Grand Hotel on Sunday 19th of August at 6pm. Make sure you are there too. It indeed promises to be a spectacular day.