ALL SET FOR SYN's SATURDAY LAUNCH AT ALISA HOTEL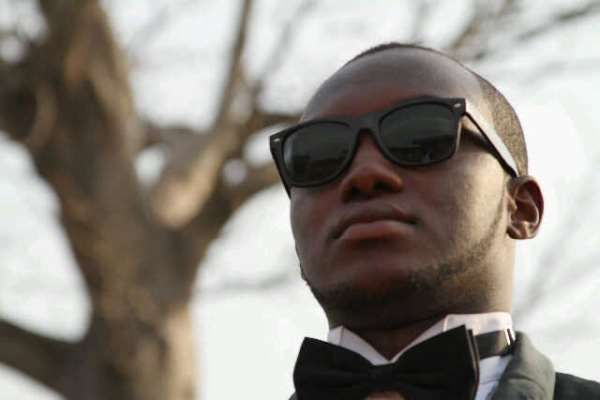 The plush Alisa Hotel inside the capital of Accra is all set to host the debut album of Ghana's own pop artiste SYN this Saturday at 7pm with a spectacular live band experience.
SYN whose current single 'Desire' is gaining weight on air both radio and television is dedicating his first ever solo album to one Richard Kusi Yeboah who is suffering from a Kidney failure and needs a transplant costing GHC 60 000.
The artiste said, 'we (am using we because this launch is for all Ghanaians) have to extend a helping hand to this innocent boy whose parents must cough out a bill of GHC 60 000 for a kidney transplant if they want their son to be a live.
Syn mentioned: 'I am humbly pleading with every one from the top ranking files to the low ranks to just donate GHC1 by way of texting 'Kusi' (that is the album title) to the short code 1947 and together as a family we will save this situation plus many that will follow.
Syn noted: This Saturday launch night will be crazy, one that will remain as a permanent memory on the minds of the majority. All I am saying is we will be churning out good music inside Alisa Hotel hence people should not miss this one, come meet your favorite live band artistes including some others great artiste across board passing through the show.
In his ending statement, the pop artiste said, 'big ups to Jon Germain for setting the pace with pop music, Juliet Ibrahim for helping to raise the money involve, his management for their endless hard work, Empire Entertainment and Records for their support and off course nanayaw18.com for all the push big up guys.
Inside the plush Alisa Hotel fans and all VIP guest will be treated to a night to good music and a champagne glass of excellent wine towards the achievement of a possible goal, the out door of 'KUSI', SYN's debut album, shouts to Rlg, Empire Entertainment and, Records, Buzz Gh and NanaYaw18.com for supporting the show.
Come feel the voice of a prepared singer ready for the great battle ahead, the future of Ghana music is so bright as SYN sings to put Ghana on the Pop music map in the world.
Story: Nana Yaw Wiredu/www.nanayaw18.com