New mom Hilary Duff adjusts to parenthood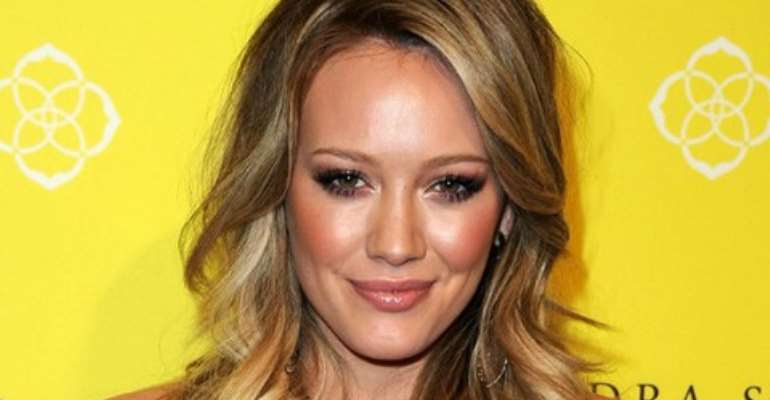 Actress Hilary Duff has received the harsh wake-up call of being a new parent: it's a tough business, and there's not a lot of sleep involved.
The brand new mom and former Disney star tweeted about her bleary-eyed experience with parenting earlier this week, posting Tuesday morning, "4am...Sleepy eyed. Feeding baby..whew this job is no joke!"
Baby Luca Cruz was born on March 20 at 7 pounds, 6 ounces, and is the first child for the actress/singer and her hockey player hubby Mike Comrie.
The 24-year-old mom seems to be getting the hang of it, though. She tweeted late Tuesday that she made it through her "1st outing complete with no tears! Made it home early...just in time to feed Luca.figuring this motherhood thing out!"
Duff also mentioned how happy she was to have a little help around the house from older sister Haylie, who's apparently handy in the kitchen.
"Haylie came over to make yummy kale salad and truffle devil eggs for din! I think it's more about her getting time with Luca but I'll take it!" she tweeted Monday night.
Apparently all of the hard work is worth it.
"Wow I can't believe I have a baby!" Duff tweeted this past Friday. "[Luca is] the most wonderful, sweet adorable baby!"