Joy FM's Obeng Adjei robbed at gun point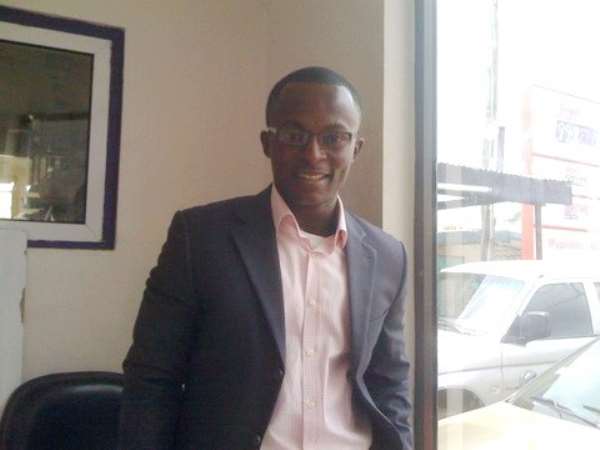 Kweku Obeng Adjei
Joy News entertainment reporter, Kweku Obeng Adjei has been robbed at gun point by three armed robbers.
The incident which occurred late Saturday around Tantra hills is one of several armed robbery attacks in the area.
The robbers who fired several warning shots made away with his Toyota corolla vehicle as well as mobile phones and a laptop, together with other valuable items.
A distraught Obeng Adjei told Myjoyonline.com the experience was horrifying.
According to him, two shots were fired at him but somehow he escaped unscathed.
He had entered his house and was about to close the gate when the robbers budged in.
One of the robbers demanded the keys to his Toyota corolla with registration number GS 8815-10; an order he obliged, only for the safety of his life.
Two robbers sped off in their own car with the third zooming away with the Toyota Corolla.
The case has since since been reported to the Mile Seven Police.
Anyone who comes across the light green Toyota corolla with registration number GS 8815-10 should please call the mile 7 police station or the offices of Joy FM on 0302-216-540