KENTE to release new album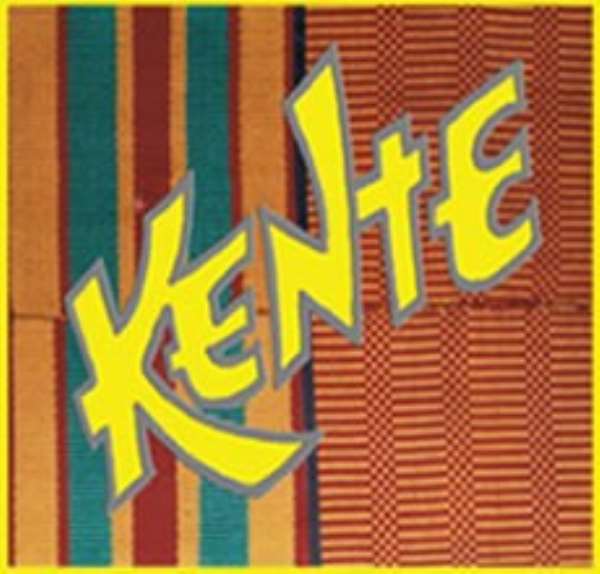 KENTE, Ghana's sometimes rootsy, sometimes afro pop reggae band, return onto the music scene after a long absence with a brand new single and video titled Rasta Nye Abodam.
The track - a very lively dancehall version of the Mission Impossible soundtrack - has a highly charged political message about Rasta and urgent solutions to problems facing the ghetto youth today.
The refrain "we run things, things don't run we" is an anthem for ghetto youth all over the world, and it shows KENTE is still in touch with their original grassroots following, despite acquiring a glitzy, urbane look in the video, with lead singer Fred Dred sometimes looking like a secret service operative, suit and dark glasses and all. The video is very exciting and can be seen at www.youtube.com/kenteband.
The compact disc has three other KENTE songs on it, including a live version of the KENTE classic People Love Reggae, and also the instrumental version of Rasta Nye Abodam.
KENTE's debut, Development Plan encapsulated the KENTE philosophy of the need for African people to evolve their own sustainable development programmes that take as its source of reference, the history and culture of the people.
Keep Moving, the follow up album, called on all conscious people of the world to come together in a universal one love order.
Jah Way represented a new stage in the group's direction, when for the first time they produced and released their own album on their own Sound Image label.
KENTE is conscious, stylish and reggae biased, and above all KENTE has evolved to weave our aspirations into a pattern that music lovers, social commentators and indeed the general public will find most fulfilling, pleasurable and uplifting.

Story by Myjoyonline.com/Joy News/Ghana