KOJO ANTWI CEMENTS 29TH OF AUGUST FOR MUSICAL CONCERT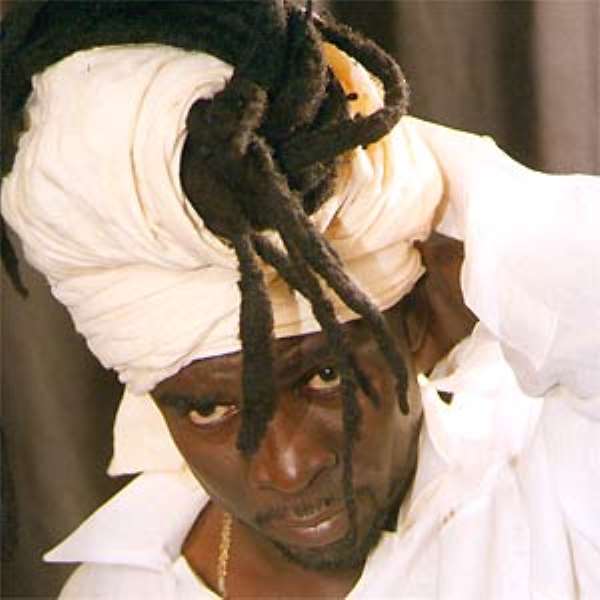 Mr. Music Man, Kojo Antwi has finally cemented his date for his much awaited musical concert in Norway for the date, 26th of August 2011 inside the Nilz Hansens Vei 4B-Norway.
The show will be hosted by the mistress Yvonne Killy Buah of TopTV Ghana, with the inclusion of Ruff N Smooth, Borgen Johansen with Ablai Root band plus music from the hands of DJ Alordia coming all the way from London.
Show organizers, Kreative Event, headed by Mr. Richard Ocloo shared few words to the Ghanaian communities around Norway and Europe as: 'We know the show has received lots of postponement but this time around is happening for real hence, I want to use this opportunity to apologize once again for the delays'.
He also stressed that, Kojo Antwi and the entire artistes billed for the show have promised to refill the lost excitement that fans who will trip to the event venue were expecting some time in two folds, so he hopes the rash for tickets will be high than usual.
The representative of Kreative Events in Ghana, who doubles as the CEO of Global Choices Ghana, Mr. Kofi Baah Asante Ampadu gave the ticket cost as, 300kr and a distinct direction to the venue.
Mr Kofi directs as, 'party or music rave's can take a car from T-Bane 1, 2, 3, and 4 to Brynseng Stasjon, it's a five (5) minutes drive from there to the venue for the show.
Adding his voice to the deal was the P.A for Global Choices Ghana, Mr. Kafui Amewoye, who said, Kojo is all ready to pour his magic on all Ghanaians inside the communities of Norway, so come 26th of August 2011, the party rave from the motherland will be carried right from here to Norway to teach our fellow brothers how is done here.
Finally Mr. Richard Ocloo threw more lights on the tickets cost as 300kr, saying, 'we are poised to pour out a good concert, hence all party lovers should prepare for the best and trip to the event in their numbers.
It's the much awaited Kojo Antwi concert inside Norway, lets do a total roll call from 'Medo fo pa' through to 'Adeipe na' with the maestro, Ruff N Smooth and others on the 26th of this month.
Story: Nana Yaw Wiredu/www.nanayaw18.com