Sensational Angolan artiste Ivo Manuel Lemus, otherwise known as CABO SNOOP whose hit tracks "Pracatatumba" and "Windeck" have taken the entire continent by storm, is set to perform at the Mario/ J holiday 233Connect concert.
Leading event organizers 233Connect, today, announced that the very versatile and energetic artiste is the latest addition to the July 30th musical concert at the Dome of the Accra International Conference Centre, which would also feature some of Ghana's finest and Nigeria's KAS.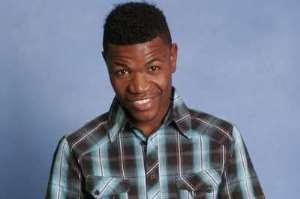 Born on November 1, 1990 and from a family of 12 brothers, Cabo lives in the Angolan capital of Luanda, in a suburb called Hoji ya Henda, in Cazenga.
His genre of music Kuduro, an eclectic up-tempo, energetic, and danceable type that gained roots in Angola in the 1980s and reinvented in Portugal, has won him the hearts of millions of music lovers all over the continent.
Last year, he won the best Lusophone award at the 2010 MTV Africa Music Awards, and has since that time, not looked back. He is a perfect definition of creativity and energy which when infused into music, gets everybody dancing.
Accra will get the chance to witness him perform for the first time in West Africa, a celebration of a young man's creativity made possible by 233Connect.
His maiden album "Bluetooth" has 14 songs including the worldwide bangers "Pracatatumba" and "Windeck" as well as "Vamos lá", "Slow motion", "Walalipo" and "Zangala Guduma" among other danceable songs.
Cabo is the most popular artiste on the African continent currently and this can be traced to the commercial success he's chalked. In recent times, he remains the most eccentric African musician. He is called the African Snoop Dogg because of his skinny and tall-like body, very much like that of the American rapper.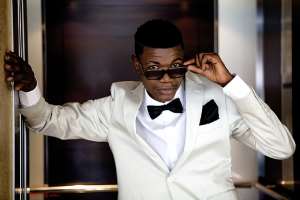 "Regardless, of how many times you watch his dance moves you'd always end up with a smile. His enthusiasm is infectious and I for one will pay a whole "load" to watch this guy do his "thang". Consummate performer par excellence," was the words of a music fan, who just couldn't get enough of Cabo and his style of music.
Cabo is signed onto Power House Music, a record label owned by Angola's number one video director Dr. Hochi Fu. I.V.M Beatz executive-produced his maiden album. "Bluetooth" is also available on DVD as "Email".
Meanwhile tickets for the event are selling pretty fast at all the outlets Silverbird at the Accra Mall, Koala, OSU, Joy Fm, Airport Shell and online at Ticketdoug.com and Ticketghana.com.
The Mario and J holiday concert is proudly sponsored by Tigo, Kick Energy Drink and Vodka Kick with support from Royal Richester Hotel, YFM, JOY FM, HITZ FM, XFM, ETV and 4 Syte TV.
FOR MORE INFORMATION:
PRESS: OBED BOAFO – 0273324581
FACEBOOK: Facebook.com/233Connect
TWITTER: @233Connect
WEBSITE: www.233connect.com