Why I Used Pawpaw But Not Aki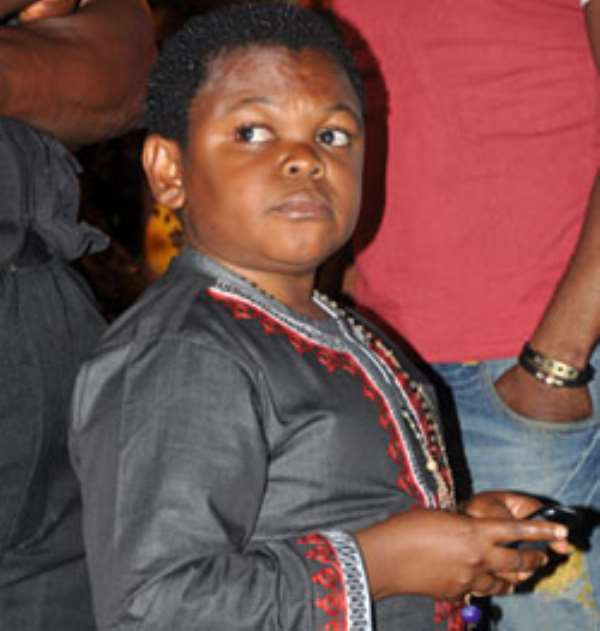 Osita Iheme
Movie pundits in Ghana are divided over Osita Iheme's (aka Pawpaw) role in ' Mirror Boy ', with some saying his fellow actor, Chinedu Ikedieze (aka Aki) could have handled the role better or the combination of the two stars could have made the movie a more successful one.
However, director Obi Emelonye, ahead of the movie's West Africa premiere in Ghana last Friday evening, resisted all attempts to downplay Osita's choice for the 'Mirror Boy' role.
'Osita is one of the well-known guys in the industry. He is part of the tact team Aki and Pawpaw and I made a deliberate effort to separate him from his teammate so that they don't bring any of the assumption and should I say their baggage from their tact team into the film. So he came as an individual and I think he benefitted from it because he got nominated at the last African Movie Academy Awards,' he said at a press conference a few hours to the premiere.
The movie, a family adventure written and directed by Nigerian film legend Obi Emelonye, was produced by OH FILMS' Patrick Campbell and partly shot in the UK and Gambia.
It already made history earlier this year when it hosted the biggest UK premiere of an African film at the world famous Empire Leicester Square and being the widest released Nollywood film in the UK across 10 Odeon cinemas on June 10.
Aside Osita, it featured Nollywood's superstar Genevieve Nnaji and tells a compelling and uplifting story of a young British born African teenage boy named Tijan (Edward Kagutuzi) who is taken back to The Gambia- the birth land of his mother Teema ( Genevieve Nnaji ). Once in The Gambia, Tijan gets mysteriously lost in a crowded street market after witnessing a strange apparition. He then embarks on a magical journey that teaches him about himself and the mystery of the father he has never met.
Osita played the magic boy who sees Tijan through his journey.
http://www.dailyguideghana.com/wp-content/uploads/2011/06/chinedu_ikedieze.jpg
Chinedu Ikedieze
Obi said the movie was inspired by his seven-year-old son who lives in the UK and is battling his dual citizenship and identity status.
He revealed that the movie is an attempt to bring to light the plight of many of such young Africans in Europe.
'We try to explore the concept of identity crisis to tell the young Africans that African might not be perfect but it is home,' he said, adding that ''Mirror Boy' opened up new frontiers in African Cinema.'
Osita said his role was significant to his career because he played something different from his usual roles.
Genevieve, reacting to a NEWS-ONE question, said she accepted to be part of the movie because she fell in love with everything about the production including her character and locations.
Last Friday evening, Osita and Genevieve stunned Ghana movie enthusiasts when they appeared at the Silverbird Cinema where the movie was premiered.
Source: NEWS-ONE