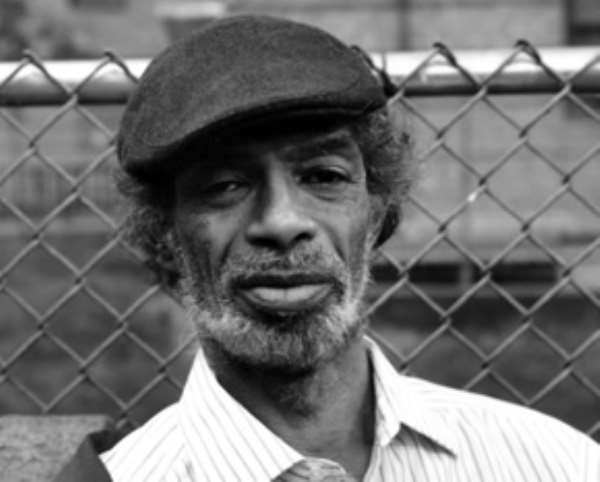 The poet and singer – most widely known for his poem set to music The Revolution Will Not be Televised – passed away at a hospital in New York yesterday (Sunday 29 May) aged 62.
Although it is not currently clear how he died, it is thought he became ill on a recent trip to Europe.
Scott-Heron had confirmed previous press speculation about his health, when he disclosed in a 2008 New York Magazine interview, that he had been HIV-positive for several years, and that he had been previously hospitalized for pneumonia. The cause of Scott-Heron's death has yet to be announced.
Chicago born Gil rose to fame through his socially and politically charged works in the late 70s and early 80s, and is often cited as being one of the forefathers of rap music as well as a voice of African-American activism and inspiration to later politically minded rappers.
Paying tribute, Eminem wrote on Twitter: "RIP Gil Scott-Heron. He influenced all of hip-hop (sic)."
Cee Lo Green also added a tribute, writing: "Rest in peace to the GOD GIL SCOTT (sic)."
Radio DJ Zane Lowe wrote: "Can't find the right words to properly honour the late great Gil Scott-Heron so I'll just say thank you. GSH RIP (sic)."
Public Enemy's Chuck D stated "RIP GSH...and we do what we do and how we do because of you." on his Twitter account.
His UK publisher, Jamie Byng, called him "one of the most inspiring people I've ever met". On hearing of the death, R&B singer Usher stated "I just learned of the loss of a very important poet...R.I.P., Gil Scott-Heron. The revolution will be live!!".
Richard Russel, who produced Scott-Heron's final studio album, called him a "father figure of sorts to me". Eminem stated that "He influenced all of hip-hop".
Gil's music often blended a number of genres such as blues, jazz and soul and last year he released his first record for 16 years, I'm New Here.
Bangshowbiz.com