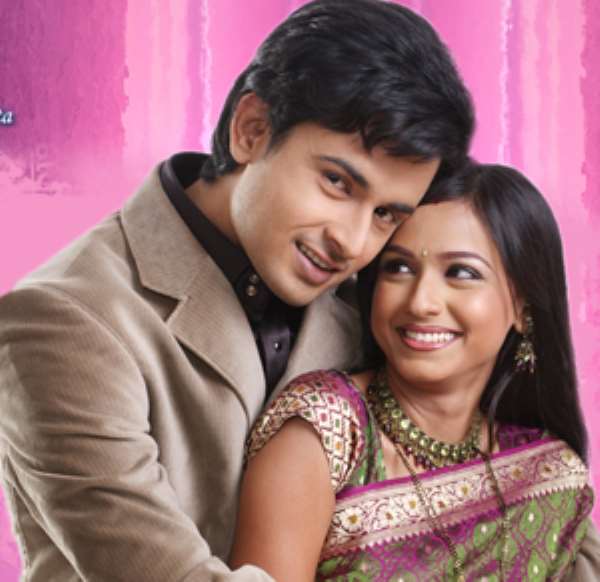 Some of the cast of 'Shree'
Many people believe ghosts and spirits do exist in this world. For some it is true while others see it as superstition!
The bridge between the truth and superstition hasn't been crossed yet and that is exactly what 'Shree' will do.
It will fill the gap and take the viewer into the real world where supernatural elements exist and shake the myth that these are mere superstition.
' Shree', which starts showing on TV3 this week, tells the story of two Devranis who are heading the family and are completely different in character, the older one being jovial and fun loving, with the younger one being strict and a little rigid.
Overall, it is a happy family, but the only cause of concern for the family is to get daredevil son Hari married. The saga begins with the search of a girl to marry Hari.
The problem is that every rishta that comes Hari's way goes wrong for one reason or another, and Hari remains a chronic bachelor.
The story continues with Hari's dramatic marriage to Shree, a young, simple and very timid village girl from Janakpur in the interiors of Gujarat.
Shree lacks even a single brave soul in her body, yet she is put in a position where she has to get the husband out of dangerous situations.