Liberian President invites Blakk Rasta to headline Independence Day concert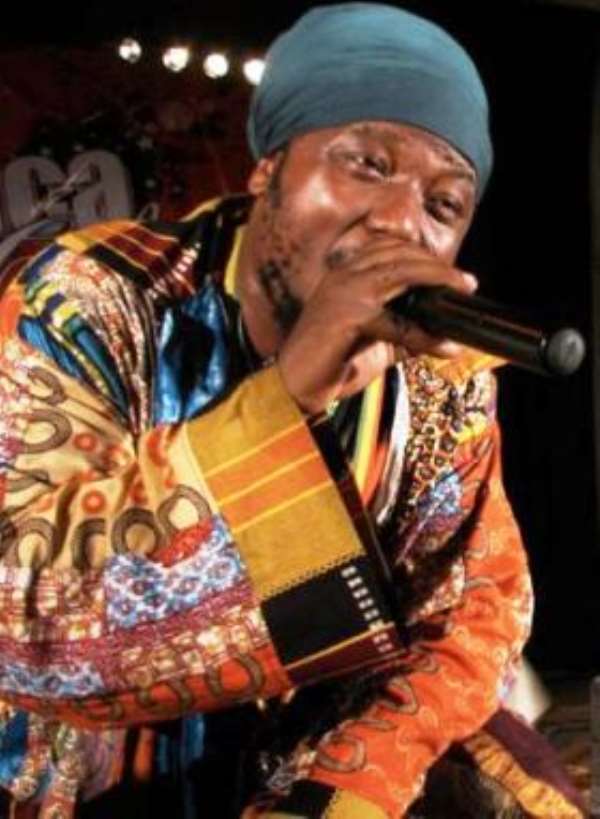 Blakk Rasta will leave Ghana July 24 for the concert

Liberian President, Madam Ellen Johnson Sirleaf, has invited Ghanaian reggae mystro, Abubakar Ahmed popularly known as Blakk Rasta to headline a mega Independence Day concert in Monrovia.
The concert will be staged on July 26, Liberia's 164th Independence Day anniversary, at the ATS Stadium.
According to Blakk Rasta who disclosed this in an interview with Myjoyonline.com, he has "an invitation from President Sirleaf Johnson" to perform at the concert due to the popularity of his Barack Obama song and the huge impact his songs in general have had on Africa, especially Liberia.
Blakk Rasta who will be performing with his band, The Herbalist Band, promised a trademark performance – one that will bring to bare his iconic figure to his fans. "We will go down there and do something magical for the Liberian people," he affirmed.
The elated Blakk Rasta disclosed that, "one interesting aspect of the concert is that it marks the final term of Madam Ellen Johnson Sirleaf's presidency and she will use the event to celebrate her tenure in office."
Other renowned Liberia artistes billed to also rock the concert include Hico. Nigerian movies stars, Shegun Arinze, Mercy Johnson among others have also been named to grace the concert.
Blakk Rasta also revealed that, after the successful launch of his seventh album, Born Dread, last Saturday, he is warming up to start a massive tour to promote the album and also get closer to his fans.
"In November, we will be going round the country to do the Born Dread Tour so we will hit every region one after the other to perform live so people will feel the real Blakk Rasta," he said.
The Born Dread Tour he added will end in January 2012.
Story by Ernest Dela Aglanu/Myjoyonline.com/Ghana