Agya Koo narrowly escapes ban from movie producers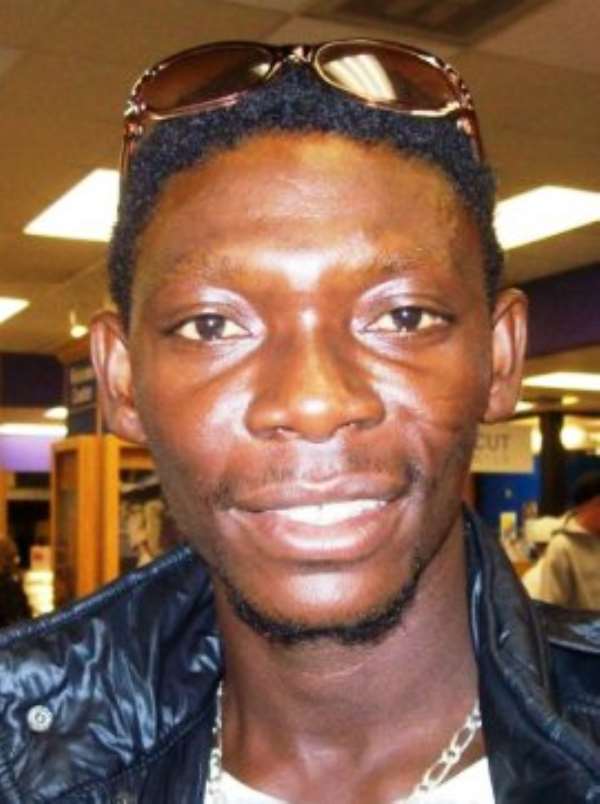 Agya Koo escaped a ban by the skin of his teeth

Popular actor, Kofi Adu known in showbiz circles as Agya Koo would have become the fourth movie actor to incur the wrath of the Film Producers Association of Ghana (FIPAG) but for a timely apology.
According Socrate Safo, Public Relations Officer for FIPAG who made the revelation to Myjoyonline.com, the actor was reported to the Disciplinary and Arbitration Committee (DAC) of FIPAG by James Agyemang, a movie producer based in Kumasi for refusing to act with certain actors.
The producer said Agya Koo's action was a violation of the contract agreement signed between the two parties. He is reported to have signed the contract and taken the money before eventually deciding not to act with them.
Socrate explained that when the report was made, the DAC summoned both parties to resolve the issue. Agya Koo, he said, had to postpone his trip due to the respect he has for FIPAG to attend the meeting.
After the meeting, which was held last month, Agya Koo apologized for his indiscretion, leading to the resolution of the issue amicably.
Socrate said contrary to public perceptions, "we (FIPAG) don't come out like gods sitting somewhere [to ban people]…We invite them to come and talk…we give them opportunities…"
The controversial movie producer does not understand why people see FIPAG as a group of mean people.
He said Agya Koo would have been "banned" "depending on how the deliberations would have [ended]…" and they invited him to the meeting, just like the other actors - Yvonne Nelson, Kofi Adjorlolo and Ekow Smith – because he, Agya Koo, has rights which must be respected.
Asked if FIPAG wouldn't have incurred the wrath of the movie industry and the general populace considering the pivotal role Agya Koo plays in the movie industry, if he had been banned, Socrate was quick to say, "because he is big we can't do anything to him? If Agya Koo had misbehaved, he would have faced the same consequence."
Reacting to reports that FIPAG is considering lifting the ban placed on Yvonne Nelson, Kofi Adjorlolo and Ekow Smith, Socrate said he does not know who is peddling these rumours.
He stated emphatically that, "the ban is still in place," adding that, "somebody is playing some prank, let whoever is playing this prank stop."
He explained that, "before coming with the ban, we knew what we were doing…we didn't place this ban to be lifted, we knew they (actors) will come and apologise."
The FIPAG PRO said they gave all three actors the equal "opportunity to rectify [the impasse]."
Socrate Safo however said as much as the ban prohibits the three actors from working with the body for the stipulated ban period, concerns raised by many that they are still actively acting is untrue and that, movies being released that features these actors were shot before the ban was imposed on them.
Story by Ernest Dela Aglanu/Myjoyonline.com/Ghana