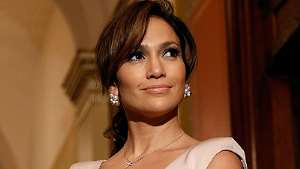 Jennifer Lopez

Jennifer Lopez has been criticised by the principal of her former school in New York for allegedly failing to make any donations to the cash-strapped facility.
The singer, who landed a reported £8 million deal to join American Idol earlier this week, grew up in the Big Apple's tough borough, The Bronx.
She has since carved a name for herself as Jenny From the Block, in recognition of her childhood home - but Lopez has now been slated by her former principal, Claire La Tempa, from the Holy Family School, for allegedly turning her back on the community.
La Tempa, who worked alongside the star's mother Guadalupe at the school, tells the New York Daily News, "Jennifer hasn't even sent us a CD. (Her mother) Lupe was wonderful, a sweetie, and wonderful with the kids. When Jennifer became famous, I asked Lupe if Jennifer could donate a scholarship in her name, and Lupe just said, 'Uh-uh! That's her money and that's it.'
"The recession has hit parents hard. Many of them are single mothers. A lot have lost their jobs. I have one mother who worked at St. Vincent's Hospital for 25 years - and she's out of work now. It's hard for families to make the tuition... I keep praying she'll donate the pink diamond engagement ring Ben Affleck gave her."
A representative for Lopez refused to comment, insisting she doesn't discuss the star's financial affairs.