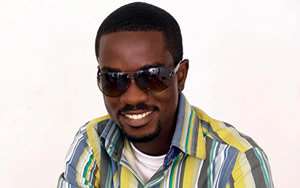 Hiplife packed a punch when nominees for the Ghana Music Awards 2010 were read on 26th April, 2010. Sarkodie who snagged eight nominations, including one for the show's highest honor: Artiste of the Year'' was very grateful to his fans who pushed this far.
'It feels great. I didn't really know I was gonna get like eight noms,' said Sarkodie. On the strength of his celebrated 2009 effort 'Makye' album, Sarkodie said he really wished Borga was nominated in the hiphop/hiplife of the Year catergory. 'or they could even put in 'Lay Away' featuring Sway or 'Push' but I am content with what I have'.
Ghana Music.com got an exclusive interview with rapper Sarkodie before he voyage to the UK last week Thursday for a concert over the weekend.
On the phone he revealed to us (Ghana Music.com) of dropping a single titled 'Good Bye' to which he highly praised Mugeez and also gave props to Killbeatz for their contribution to the song.
The Ghana Music Awards, now in its 11th year, are scheduled for 10th April with Charter House as organizers and MTN, headlining as the gold sponsor.