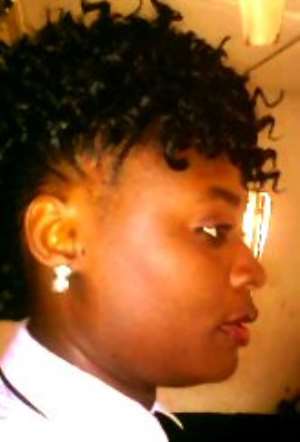 After chilling and working assiduously underground for what seems like eternity, female rap sensation, Attitude, has finally stepped up her bid to launch her musical career into full swing with release, into the market, of two songs from her upcoming album titled Still In Da Game. This will be released soon.
Rita Ubi Ebriba, otherwise known as Attitude, is set to release her much-talked about musical master piece entitled Still In Da Game with tracks like Kepani, Girls power, Am Back, Love Unreasonable, Street Cry and many more.
GA_googleFillSlot( "AllAfrica_Story_InsetA" );
The album, according to the Cross River State-born female Rapper, is to show to the world her dexterity in what she knows best, in cognizance of her past musical exploits in concerts like, Summer Slam, Battle Of MCS, Lyricist Lounge, Beach Bomb, MITV Independent Jam, etc.
On her career as a writer and a rapper, the soft spoken female rap sensation, who has worked with great producers like Nelson Brown, Pitch, Jonah D Monarch, Kasablanca, El Jabarad, MJ Nasty of X-Project and others, echoes: "The two professions are interwoven, hence it runs in my vein all the time."
It would be recalled that Attitude, who has featured with the likes of Skin Music Killer, Rea, Strait Butter, Jonah D Monarch, Joe Bizness and many others, used to be a member of a Hip-Hop movement christened GAME, coined from 'Grassroot Artiste Movement', which was led by the late Fleet.
Source-Allafrica
Originating at ghanamusiconline.com