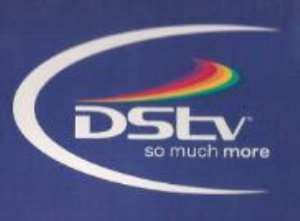 Fashion, travel, music and interesting people is what M-Net's Studio 53 has to offer DStv audiences across Africa this week.
Coming to audiences from the beautiful Tribe Boutique hotel in Nairobi, the M-Net lifestyle program takes viewers to Kenya, Ghana, Nigeria and the United Kingdom. The M-Net lifestyle program travels to Ghana where Anita introduces viewers to two of Accra's top female radio presenters.
Studio 53's stylish Fareed travels to the UK where he visits Ghanaian designer Tina Atiemo in London. Studio 53 also highlights Atiemo's spectacular range that was showcased at the recent Arise African Fashion Week.
Fareed also visits the Ngerende Island Lodge in the Masai Mara, where he experiences 5 star treatment, a magical balloon ride over the Masai Mara and he takes a look at the beautiful interior design and architecture of this very contemporary Game Lodge.
Then DStv viewers get the chance to get up and close and personal with Music sensation K'Naan this week as the M-Net Lifestyle speaks to the musician and rapper.
Also in the show Kenya's Divino restaurant comes under the spotlight while the very talented and dynamic contemporary dancer Dada Masilo tells viewers what her inspiration behind her award winning piece 'Carmen' was.
Lastly the M-Net lifestyle program attends the Stephanie Okere movie launch in Lagos plus viewers are told of other events happening across the continent.
DStv audiences in West Africa on Sunday October 4 at 19:00 CAT and on M-Net Series on Saturday October 10 at 17:00 CAT.