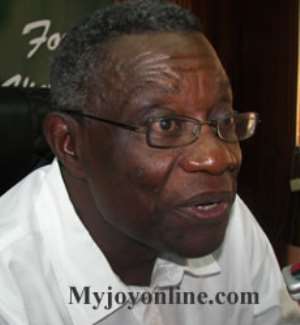 Ghana's President-elect, Prof. John Evans Atta Mills, has expressed his profound gratitude to Ghanaians for bestowing the leadership of the nation into his care.
He also admitted the daunting hurdles he surmounted to become the third President under the Fourth Republic. He is due to be sworn in on January 7, 2009.
Addressing teeming supporters at his campaign office at Kuku Hills, Accra, after he was declared the winner of the presidential runoff by Ghana's Electoral Commission, Prof. Mills said the journey he covered so far "has been a long struggle".
Prof. Atta Mills, the presidential candidate of the National Democratic Congress (NDC), defeated his close contender, Nana Akufo-Addo of the ruling New Patriotic Party (NPP), by a margin of 40,586 votes.
The President-elect polled 4,521,032 representing 50.23% of total votes cast of 9,001,478; NPP's Nana Addo had 4,480,446 which represents 49.77%. More than 90,000 ballots were rejected.