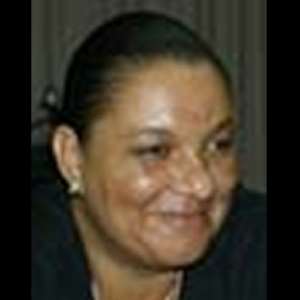 The National Democratic Congress (NDC) has played down on the Democratic Freedom Party's (DFP's) endorsement of the ruling New Patriotic Party (NPP) ahead of the December 28 presidential run-off.
The DFP which was formed by a breakaway faction of the NDC announced at a press conference in Accra on Monday it is throwing its weight behind the NPP because the ruling party's flag-bearer has a clean human rights record.
Although the DFP did not secure any seat in Parliament, it was able to poll some 27,889 of total votes cast, representing 0.33 percent in the December 7 presidential election.
But speaking to Joy News, the communications director of the NDC, Hannah Tetteh, said the NDC is not perturbed by the decision of the DFP.
"Some members of the DFP left the NDC rather acrimoniously, which was unfortunate; and it's highly unlikely that is the party with which we are going to be able to rebuild the new links," she said.
She emphasised that the performance of the DFP in the December 7 showed it did no harm to the NDC.
"We believe that this endorsement will have not effect and really won't help the NPP in any way," she said.
Madam Tetteh said the NDC is marshalling the support of as many Ghanaians as possible to secure victory in the run-off.
Meanwhile chairman of the campaign team of the NPP, Jake Obetsebi Lamptey, has said the DFP "made the right choice."
"Do they want change for changing sake or do they want the Sankofa change?" he asked rather rhetorically.
He said the DFP had backed the NPP in securing "change" in the 2000 election and that it is no surprise that the smaller party would endorse the ruling party.