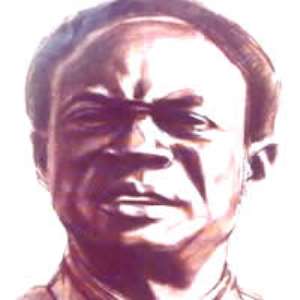 The former 2nd Vice Chairman of the Convention Peoples Party (CPP), Mr. Mike Eghan has called for a new direction in the CPP, because the "old path" the party is using now has woefully failed, as the party continues to "move down, down".
At a press conference yesterday where he made the call for "a fresh political direction for CPP", Mr. Eghan also advocated for "a new revolutionary leadership" in the party.
He reminded his fellow party members that his call for a new development in the party, should not be taken as "looking for a breakaway party from the CPP".
He said, "it is time for us, perhaps, to look at something different from what is prevailing now." He read a quotation from Dr. Kwame Nkrumah's book "Dark Days of Ghana" and made a call to all who believe in a change, especially those "who claim to be the spiritual sons of Nkrumah" to rally behind him to chart the course for the new movement.
"The time has come to transform the CPP tradition to become an active, vibrant political force in Ghana once again. ... This is not about the name and symbol politics that has kept the CPP captive to its past and made it a near relic or museum piece to some people," he articulated.
He said after the revolution of the party, the next stage would be the destruction of the NDC from the political scene.
"If we can make sure the NDC crumbles, the future of CPP would change, because they have taken our constituencies from us," citing those in the Northern regions.
Mr. Eghan minced no words when he said, "my wish is to kill the NDC if I can", a party he said, whose philosophy is "cloudy and unclear".
He asked the CPP to revisit the ideas and visions that are attractive to the youth and people from all walks of life. He said the CPP centre left policies focused on social investments, education, health, water, the common welfare of the people and the indigenous enterprise.
He said the paradigm would be a credible centre left to counter NPP, which is "strong and consistent as the voice of the private sector.
He said "Ghana needs a real, firm, unwavering centre-left party to fill the vacuum as a counter to the centre-right NPP so that there will be a balance to policy making in Ghana".
Mr. Eghan however lamented that the leadership of CPP has proven itself unable to unite, strengthen and broaden the base of the party, in order to win support of the masses, which he said was the reason why he is calling for a revolution in the party.