Ghana earned $2.3m from eclipse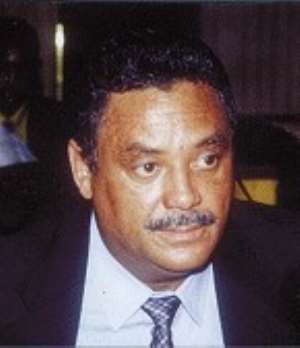 Ghana earned approximately $2.3 million from tourists who visited the country to view the solar eclipse of Wednesday, March 29, initial figures have shown.
Interim data gathered by the Ministry of Tourism and Modernization of the Capital City shows that some 1,152 tourists from 18 countries were in Ghana to witness the rare celestial event.
The Ghana Tourist Board is currently collating statistics on tourist arrivals from private sector providers who organized various activities for the event to know the number of people who undertook special programmes to view the eclipse.
Sector Minister, Jake Obetsebi-Lamptey, announced this in Accra on Monday at the launch of the second Hang and Paragliding festival.
He said considering the fact that expenditure per tourist was estimated at $2,000, the money earned by Ghana might go up after GTB's completion of the collation of figures.
The Central Region recorded 418 visitors, the highest, while Western Region had 310, with the Volta Region recording 75.
The United States of America topped the list of nationals in the Central Region with 135, the United Kingdom 100, and the Netherlands 30.
Other visitors were from France, Cote d'Ivoire, Spain, Russia, Sweden, Italy, Poland, Norway, Thailand, Germany, Canada, Denmark, Nigeria, South Africa and Ireland.
Mr Obetsebi-Lamptey said that most of the tourists were university professors who had come for research and students.
He said Ghana's image would be enhanced since the visitors would always make Ghana a reference point in their career developments and in other aspects.
The Minister however, was disappointment that Ghanaians could not exploit the prospects the event offered for business, saying that they could have taken advantage of it to make brisk business at the various attraction sites such as Busua, Cape Coast and Shai Hills.
He blamed the situation on the fact that most people did not believe that there would be an eclipse because of the pronouncements of some religious leaders who claimed that it would not occur.
The Minister said people could have produced souvenirs and other items to sell, and expressed the hope that Ghanaians would take more interest in such occurrences.