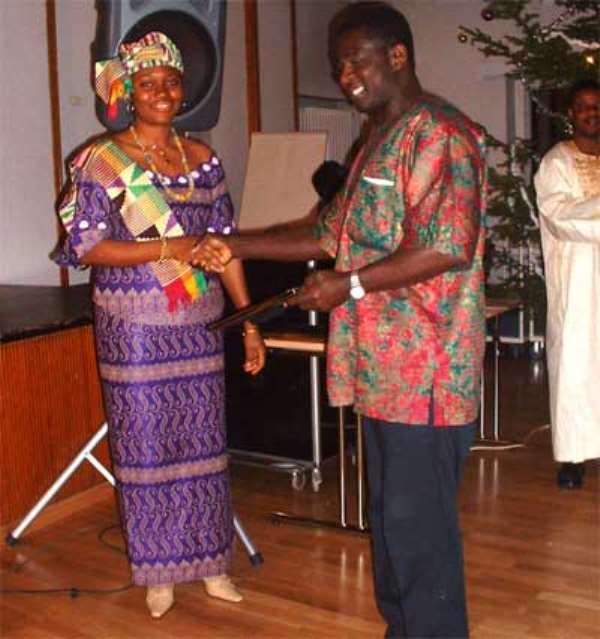 Gomoa Ankamu (CR), Dec 28, GNA - A fifty-three year-old Veterinary Doctor domiciled in Finland, Dr Kofi Nyamekye Pitsil Brace, has been enstooled as the Chief of Gomoa Ankamu near Apam under the stool name, Nana Ankamu Otabil IX. He succeeded his uncle, Nana Ankamu Otabil VIII who died in 2004 to become the Ankobeahene of the Gomoa Ajumako Traditional Area. Speaking to the Ghana News Agency on Tuesday, Nana Otabil stated that his priority was education especially that of the girl-child, saying, "any property one acquires can be taken away or get destroyed but education will remain till death".
He advised the people to set targets and to meet them instead of "leading aimless life that does not produce meaningful results". Nana Otabil expressed concern about indiscipline in the society and appealed to the leaders of youth associations to help in curbing it. He also urged parents to lead lives worthy of emulation by their children.
Mr Rockson John Essuman, a 42-year-old businessman at Kasoa was also enstooled as the Adontehene of the town under the stool name, Nana Yaw Oboh Kwansah.
He pledged to support Nana Otabil to establish an Education Endowment Fund to support brilliant but needy children and called on the people to unite and cooperate to make the programmes of the chiefs successful.