Journalists are losing respect -GBA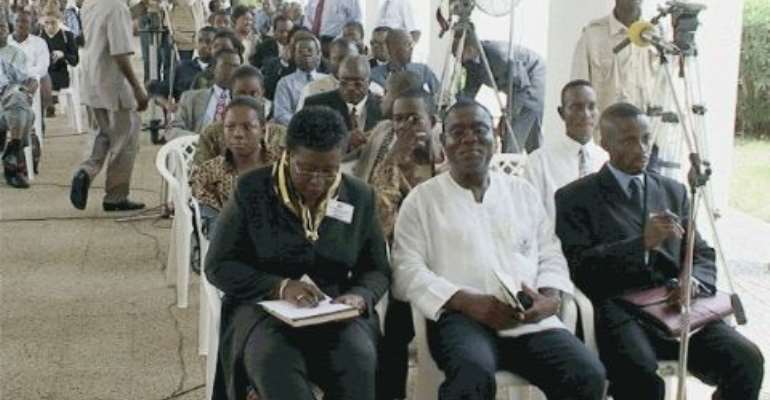 Elmina, Sept 29, GNA - Mr Solomon Kwami Tetteh, the National President of the Ghana Bar Association (GBA), has said journalists were "gradually losing the strong constitutional power and respect they had during the 1990s due to acts of 'deviant' journalism being practiced by some so called journalists.''
He said the practice of responsible journalism was gradually becoming a mirage and that some journalists were tearing the country apart through such dangerous practices.
Mr Tetteh said this when he interacted with newsmen at the close of the association's three-day annual general conference under the theme " modern trends in legal practice: changing old habits" at Elmina. He said as a result of such bad reportage, journalists were also losing credibility and identity and that the repeal of the Criminal Libel Law rather made it imperative for them to practice their profession with care and decorum.
"The highest state of professional competence is expected from journalists and my advice is that journalists go back to the fold and operate within the code of ethics of the profession," he said. Mr Tetteh said he would put a proposal before the Bar Council for GBA and the Ghana Journalists Association to jointly organise seminars on the practice of decent journalism to help ensure that the level of journalism was raised to acceptable and appreciable standards. He expressed the hope that this would help ensure fairness and decency in publications to win back the confidence of Ghanaians. Mr Tetteh said the present situation whereby individuals were setting up "small media houses with personalized view points" was not the best and that what the country needed were formidable media institutions so that people would not look up to individuals but to entities.
He in this regard, urged strict adherence to the codes of ethics of the profession to enable such media houses attract the requisite assistance to expand.