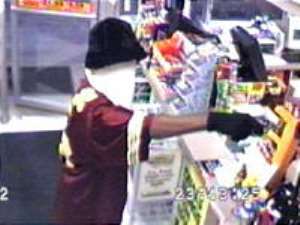 Accra, Aug. 26, GNA - The Police Striking Force Unit on Friday arrested three suspected robbers who exchanged fire with the security personnel, in their bid to rob Equinox, a credit ratings and debt collection company at Adabraka in Accra on Friday.
The police gave their names as "Wounded Lion", a wanted armed robber, Atta Kwabena, 28 and Shaibu Awudu, 21.
"Wounded Lion" who received gun wounds in the arm was currently at the Police Hospital in Accra receiving treatment. Assistant Commissioner of Police (ACP) Mr Douglas Akrofi Aseidu, Accra Regional Police Commander, said the Police had a tip off that "Wounded Lion" and his group were going to rob a business concern at Adabraka near the Gleans Night Club.
He said the police took positions near the company early in the morning even without the knowledge of the owners of the company. ASP Aseidu said at about 1145 hours when "Wounded Lion" and his two accomplices arrived at the premises of the company to carry out their operations, the police advanced towards them before they could harm anyone at the office. He said "Wounded Lion" sensing danger, attacked one of the policemen with his locally manufactured pistol but was shot at, over powered and arrested together with his accomplices. ASP Aseidu said the police impounded a motorbike with registration number GW 1403U which was being used by the robbers for the operation. Mr Richard Asubonteng, Managing Director of Equinox, has commended the police for their efficiency in arresting the robbers.