The "Spirit Filled" Easter Vigil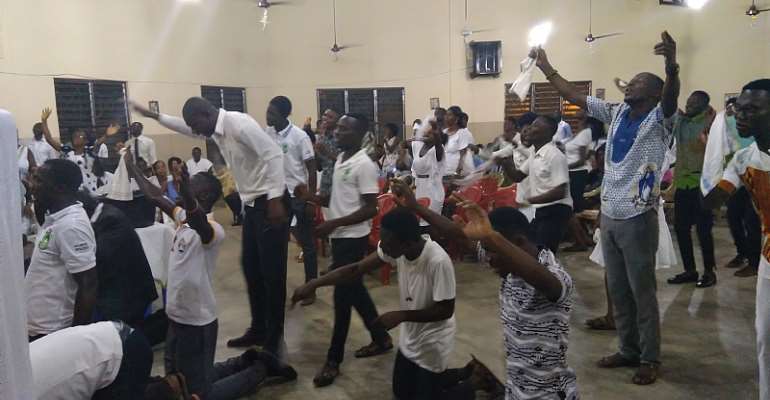 The atmosphere was charged for any member present to obtain his/her inheritance. The vigil was all about 'claiming and re-dedication.' This year's vigil is one of its kind - a testimony of a congregant.
Rev.Fr.Charles Tengabo, a man filled with the 'Spirit' made it known to all present congregants that the Catholic priests are not dormant as some people perceive them to be.
Jesica, Jerry, Joseph, and Charles were aggrandized as they receive the sacrament of baptism. Fr. Charles reiterated his words " don't be the one to crucify Jesus."