JOINT HIDDEN WALL PANEL ROLL FORMING MACHINE PRODUCTION FINISHED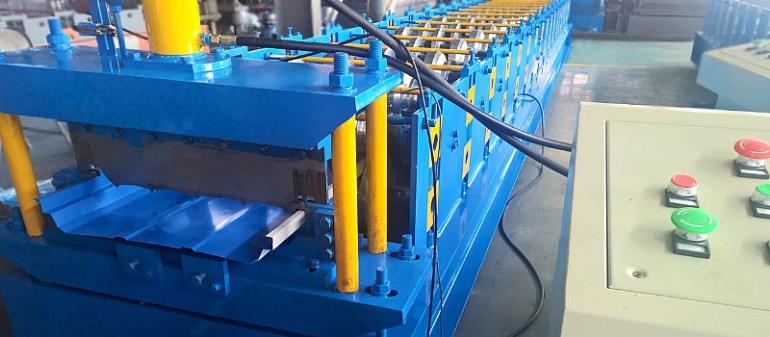 This joint-hidden wall panel roll forming machine, controled by Panasonic PLC control system, produces the 610 type concealed metal roofing sheets and the machine will be delivered next week.
The concealed type roof panels or metal roofing sheets are popular for mainly stadiums, ariports or museums etc for which the buildings have very beautiful outlook especially no bolts are allowed to be seen for the connection of two roofing sheets, and that's why the sheets are called concealed metal roofing sheets or boltless roof panels.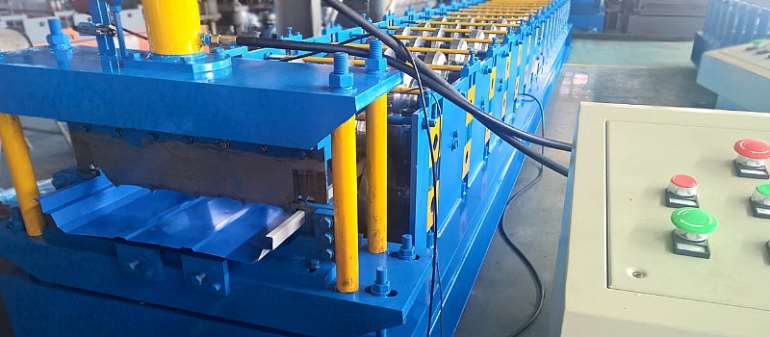 This roll forming machine applies Panasonic PLC control system, including HMI, encoder, inverter and PLC etc, and manufactures the roofing sheets or roof panels fully automaitcally after the input of required cut lengths and quantities. 18 forming roller stations mounted ont he stands, 5.5KW motor equipped on the machine, the concealed roof panel roll forming machine works at a speed around 12m/min. The rollers are produced from 45# high grade steel and processed with heat treatment and surface chrome coating treatment etc.