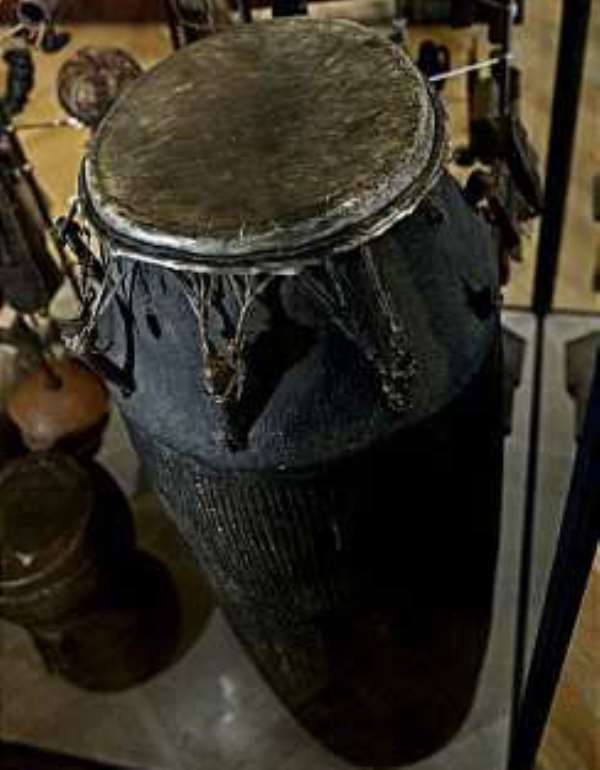 Ghana has officially demanded the return of a 150-year-old sacrificial drum - still bearing traces of human blood - currently stored at the National Museum in Copenhagen
The drum - which has a particularly bloody history - was sent to Denmark from the West African nation in the 1840's as evidence in a criminal trial. Ghana was a Danish colony until 1850, and criminals seized in Ghana were extradited and tried in Danish courts.
A local chieftain previously requested the drum's return and was denied. According to daily newspaper Berlingske Tidende, Ghanaian authorities have now stepped in and issued a formal request.
The project coordinator of the National Museum's Ghana and Trankebar Initiative, Martin Appelt, told Berlingske Tidende that it was still unclear if Ghana's request would be honoured.
"It's a long process. But before there's any talk of returning the drum, we must ensure that it's going to be stored in the right conditions. Ghana probably doesn't have the necessary facilities for proper storage at this point," said Martin Appelt.
The drum in question is one of two Ghanaian drums in the National Museum's collection: both share a particularly violent history. Two children had their throats cut in an apparent sacrifice to settle a dispute in the early 1840's, and their blood flowed on to the skin of the drums - ostensibly so that their souls would be tormented with each beat of the drum. The grisly act was committed by a local chieftain, Adum, and his friend, Sebah Akim, who were extradited to Denmark in chains. The two men were subsequently imprisoned at Kastellet, where they became a public curiosity for a time, until their return in Ghana in 1850. The drum remained in Denmark.
According to Martin Appelt, there are traces of human blood on both drums in the National Museum collection. It is not known which of the drums was used in the actual sacrifice.