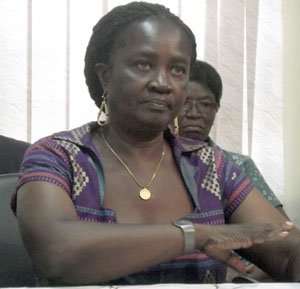 About 103 candidates who were supposed to sit for the ongoing November/December private West African Senior Secondary School Examination (WASSSCE) have been left stranded in Tamale.
The frustrated candidates turned up at the various examination centres to take part in the ongoing examination but were rejected by the supervisors, who told them that they had not been duly registered.
Their names were not captured on the list of candidates presented.
This led to the arrest of one Abdul Rahaman Saaka Ibrahim, 35, and manager of Neat Technology Café at Sakasaka, a suburb of the Tamale Metropolis, who is alleged to have taken monies totaling GH¢22,355.00 from the candidates under the guise of registering them online for the exams.
The candidates, led by one Bintu Musah, told DAILY GUIDE that all the victims are students of Success Remedial School.
'Our proprietor advised us to register with him when WAEC announced the opening of registration for private candidates,' she indicated.
Sualihu Abubakari, the proprietor of the remedial school, said he engaged the services of the suspect due to the fact that he was an internet café operator.
He allegedly failed to register the poor candidates as agreed, squandered the money and deceived them.
The suspect, who blamed the delay on WAEC, gave flimsy excuses to the affected students and told them they could visit their chosen centres on the due date for the various papers.
They therefore moved to the Tamale Police Station and lodged a complaint with the police, which led to the arrest of the suspect.
He admitted the offence in his caution statement and disclosed that he was making efforts to refund monies to the victims, insisting that WAEC had also given him the opportunity to register the students but with a 100 percent penalty.
As a result of the legal break, he was arraigned before a Tamale District Magistrate Court II, presided over by Augustine Essah and charged with defrauding by false pretences contrary to Section 131 of the Criminal Offences Act 29/60.
He pleaded guilty to the charge and was remanded into prison custody to reappear on September 4, 2014 because the district magistrate court did not have jurisdiction to hear the case.
From Stephen Zoure, Tamale